Quartr and Lightyear partners to bring free and easy-to-access company information for investors across Europe
1 minutes reading time
6 Feb 2023
Finance software startup Quartr signs an API deal with Lightyear, an online broker based in London, serving customers in 20 countries across Europe. Lightyear will, through this integration, get access to Quartr's database of earnings calls, accompanying documents, reports, and slide decks. This partnership also means that public companies get a completely new distribution channel for their information.
STOCKHOLM & NEW YORK. Quartr (www.quartr.com) continues to move forward on its mission to bring the financial community closer together by signing an API deal with Lightyear, an online broker based in London with customers in 20 countries all across Europe. The integration enables Lightyear's customers to find crucial information such as earnings calls, accompanying documents, reports, and slide decks directly through its online brokerage platform, which gives investors a strong foundation to make informed investment decisions.
"We are very pleased to announce this Europe-focused partnership with Lightyear just a week after signing a deal with Sweden's largest online broker. We are convinced that our API will create a lot of value for both investors and online brokers worldwide, and not least for public companies as this enables them to get their equity stories told to a much wider audience", comments Sami Osman, CEO & Co-founder of Quartr.
"Easy access to stock market data is crucial for new and experienced investors alike — to build out their investment strategies and successfully carry them out over the years. Historically, earnings calls and the discussions within them have not been easily accessible for retail investors; yet keeping up with companies' quarterly results is a key part of staying up to date with your portfolio performance. We are excited to partner with Quartr and bring earnings calls, as well as reports and transcripts into the Lightyear app, for our customers all across Europe", comments Mihkel Aamer, CTO & Co-founder of Lightyear.
---
About Quartr
Quartr is a software company serving the world of finance. Its product suite includes various services, including a free mobile application and a web application built for professionals, all having the same purpose–to bring the financial community closer together.
Through Quartr's wide distribution network, hundreds of thousands of private investors, journalists, and corporate professionals are reached by first-party information from public companies on a daily basis. The Quartr mobile app is available for free on iOS, and Android and covers over 6,500 public companies in 19 markets. Users can access company information - such as earnings calls, investor presentations, searchable transcripts with seamless text-to-audio transitions, earnings reports, and specific financial data.
About Lightyear
Lightyear is a simple and approachable way to invest your money globally without unnecessary barriers or fees. Founded in October 2020 by Martin Sokk and Mihkel Aamer, both early Wise (formerly TransferWise) employees, Lightyear has offices in London, UK, and Tallinn, Estonia. 
Lightyear Europe AS is authorized and regulated as an investment firm by the Estonian Financial Supervision Authority having the right to provide services in all EU and EEA countries. In the UK, the company Lightyear Financial Ltd is an appointed representative of RiskSave, authorized and regulated by the Financial Conduct Authority (FRN 775330). 
The company has raised $35 million to date and is backed by Lightspeed Venture Partners, Mosaic Ventures, Metaplanet, and Taavet+Sten. Other investors include Sir Richard Branson, early Monzo backer, and HM Treasury Special Envoy for Fintech Eileen Burbidge MBE.
---
Press contact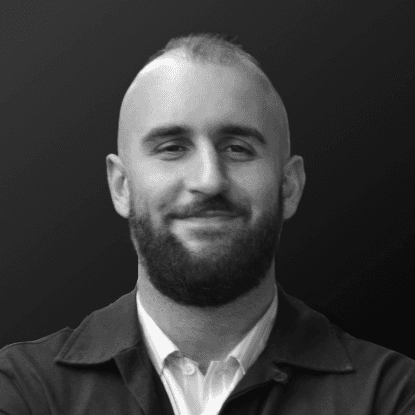 Sami Osman / sami@quartr.com / +46 702970248
CEO and Co-Founder
---
Media assets
Landscape Image - PNG
Square Image - PNG
Sami Osman Portrait - JPEG
Quartr Logo Black - SVG
---