Calumet Specialty Products Partners, Investor Relations Material

Q3 2023
Calumet Specialty Products Partners,
Access the full event backlog
Slides, Transcripts, and Reports from over 8,000 public companies
Calumet Specialty Products Partners, L.P. manufactures, formulates and markets slate of specialty branded products to various consumer-facing and industrial markets in North America and internationally. Calumet's business segments are focused on the following product offerings: industrial/chemicals, metalworking fluids and solder products, machine shop chemicals and cleaners, mining supplies, specialty fuels & lubricants and lawn & garden products. The Company manufactures a variety of highly specialized products for both industrial and consumer applications that are used by customers in the electronics, semiconductor, automotive, specialty coatings, personal care and household cleaning product markets.
Key slides for Calumet Specialty Products Partners, L.P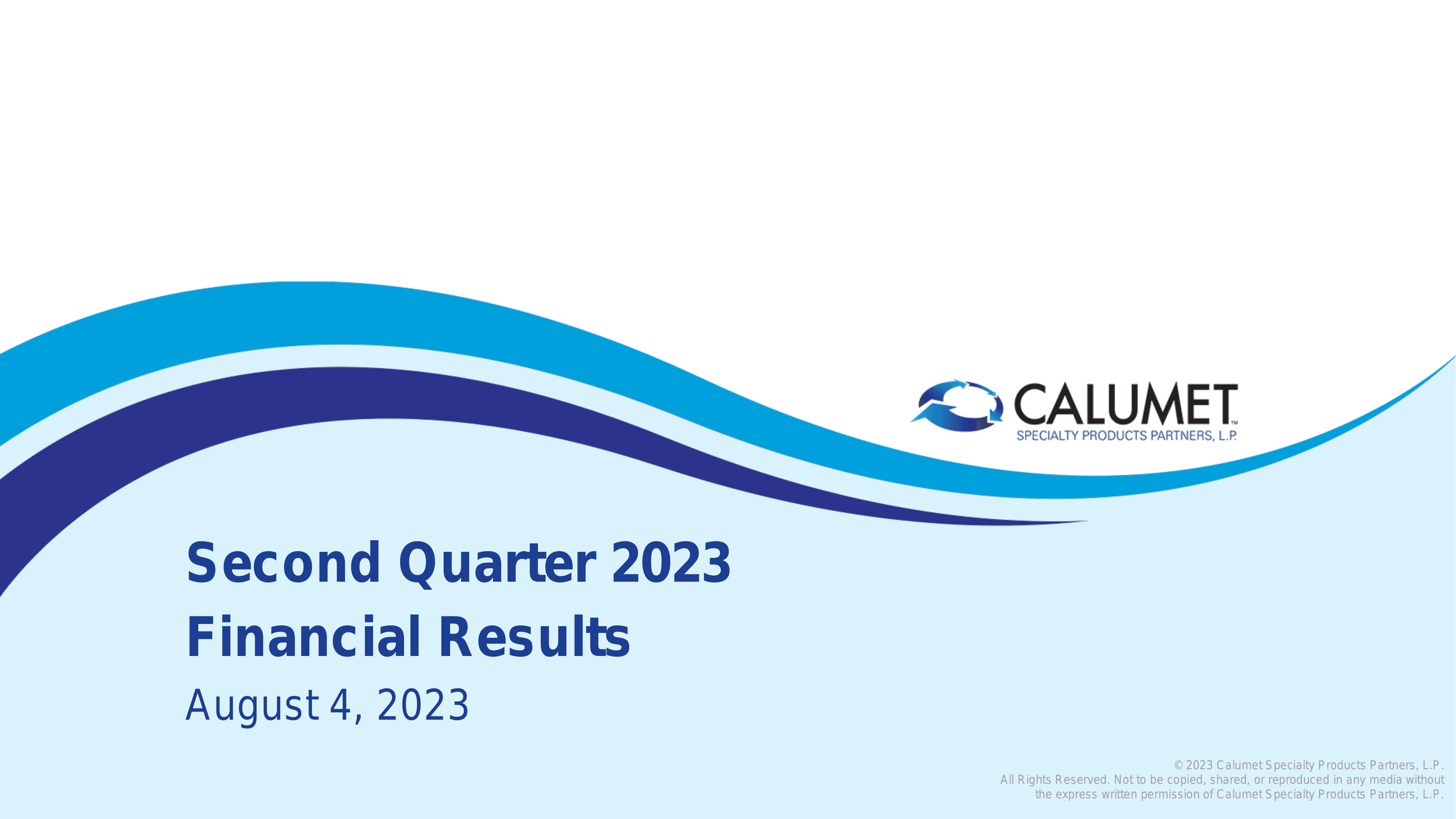 Q2 2023
Calumet Specialty Products Partners, L.P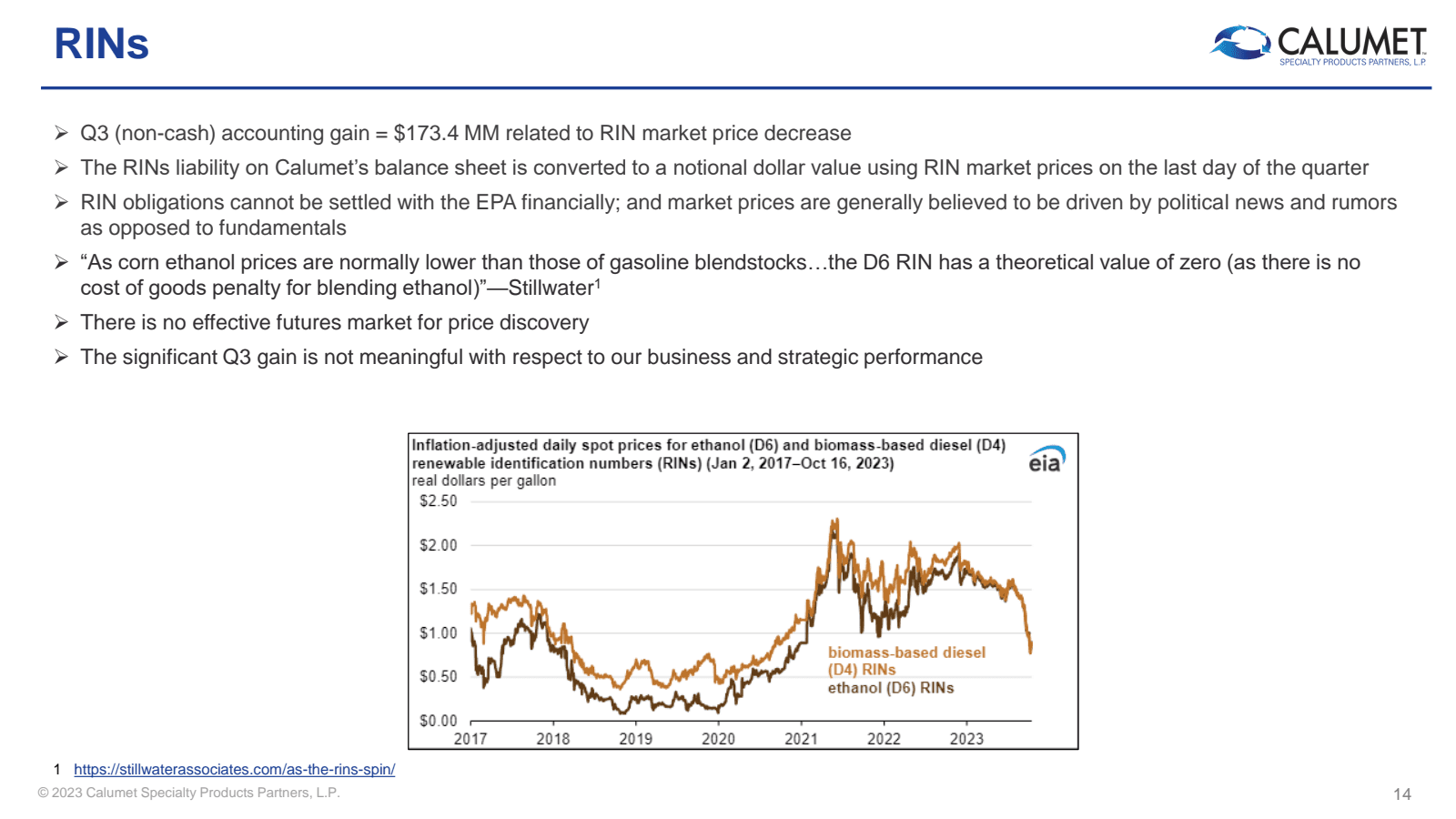 Q3 2023
Calumet Specialty Products Partners, L.P
Access 3 more Key Slides on Quartr