Lam Research Investor Relations Material
Access the full event backlog
Slides, Transcripts, and Reports from over 8,000 public companies
Customer support-related revenue and other
Lam Research Corporation is an American company supplying equipment to the semiconductor industry. The company produces wafer-fabrication equipment and services and its products are primarily utilized in the production of front-end wafer processing, crucial steps when creating components in semiconductors. The company supplies other manufacturers worldwide and is headquartered in Fremont, California. Lam Research's shares are traded on the Nasdaq.
Lam Research Corporation, established in 1980 by David K. Lam initially made a name for itself in the semiconductor industry by developing innovative wafer fabrication equipment. Its inaugural product, the AutoEtch 480, revolutionized the etching process in semiconductor manufacturing and helped Lam Research to get out of the starting blocks quickly.
The company's growth has been characterized by a strong emphasis on research and development, driving advancements in semiconductor fabrication. Lam Research has consistently expanded its portfolio of products and services, meeting the increasingly complex requirements of chip manufacturing. The evolution of its offerings has reflected the industry's push towards miniaturization and enhanced performance, and like many other companies in the semiconductor industry, innovation and improvements are constantly happening.
Lam Research's suite of products is integral to the semiconductor manufacturing process. Their etching equipment is designed for detailed patterning on silicon wafers, a critical step in defining the tiny structures of integrated circuits. The company also provides deposition tools, which layer materials onto wafers, an essential phase in building the complex architecture of semiconductors. Additionally, their cleaning systems remove impurities and residues, ensuring the wafers are ready for subsequent processing stages.
A Part of the Supply Chain
Just like companies such as Applied Materials and ASML, Lam Research operates as a key supplier in the semiconductor industry, providing critical manufacturing equipment to chipmakers worldwide. Their tools, specializing in etching, deposition, and cleaning, are essential for the fabrication of integrated circuits. As manufacturers strive to produce increasingly smaller and more complex semiconductors, Lam's equipment plays a vital role in enabling these advancements. The company's client base spans a range of semiconductor producers, from large multinational corporations to specialized players. By supplying these essential tools, Lam Research facilitates the production of advanced electronic components used in a wide array of products, from consumer electronics to industrial applications.
If you're interested in learning more about the industry, we here at Quartr have written an article that explains the semiconductor value chain and highlights important companies in the sector.
Key slides for Lam Research Corporation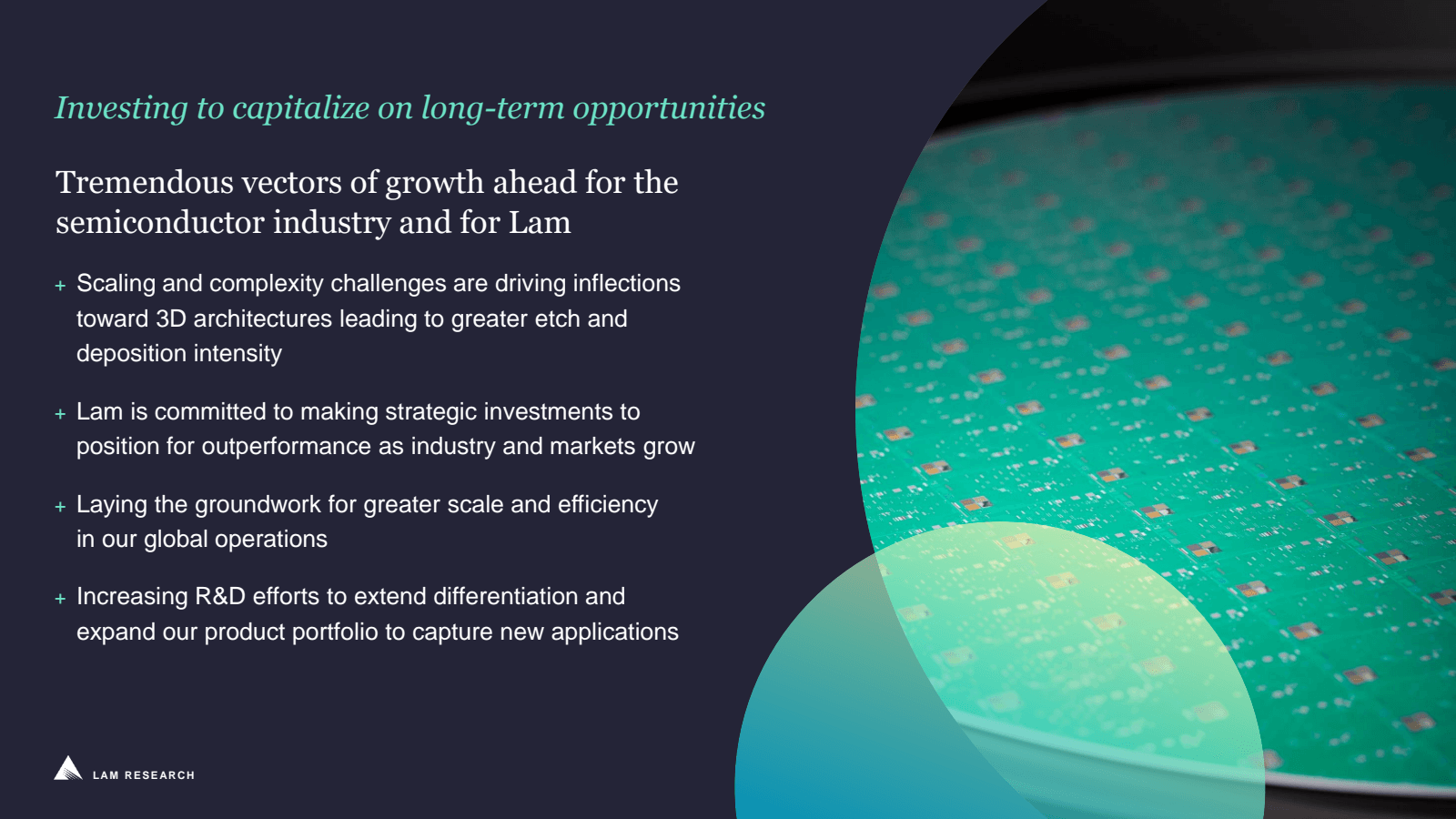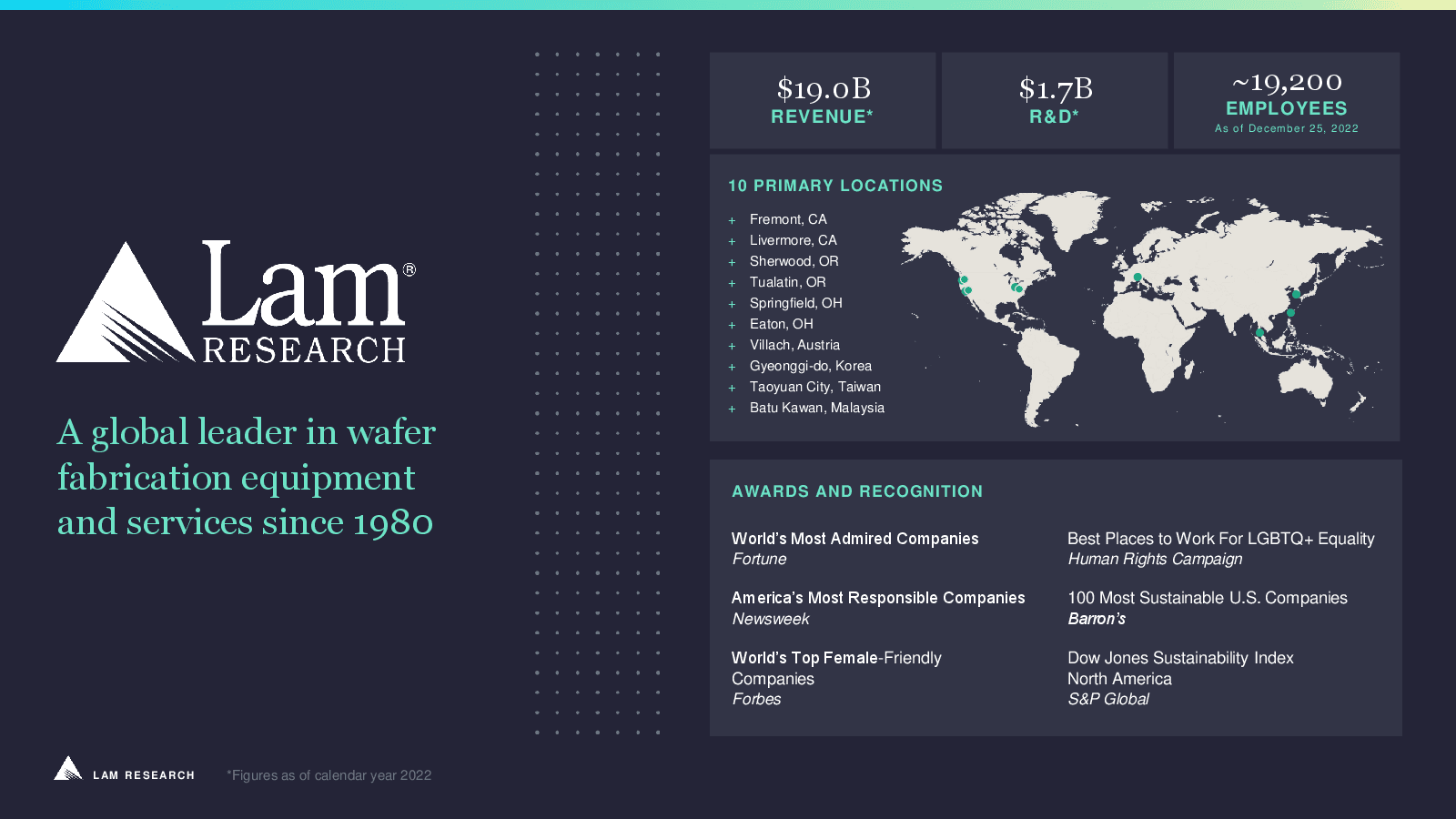 Access 5 more Key Slides on Quartr