Wal-Mart de México de C.V. Investor Relations Material

Q3 2023
Wal-Mart de México de C.V.
Access the full event backlog
Slides, Transcripts, and Reports from over 8,000 public companies
Wal-Mart de México de C.V., also known as Walmart Mexico, is the Mexican division of Walmart, the American multinational retail corporation. The company operates over 2,500 stores in Mexico, including Walmart Supercenters, Bodegas Aurrera, Sam's Club, and Suburbia. Walmart Mexico's business model mirrors its American division, centered around offering customers a diverse range of products, convenience, and competitive pricing.
Untapped market with vast potential
One of Walmart Mexico's main opportunities is its large and growing market in Mexico, with a population of over 130 million people. The company can also leverage its scale and global supply chain to offer low prices to its customers. Additionally, Walmart Mexico has been investing in e-commerce to keep up with changing consumer habits and capture more market share in online retail.
However, Walmart Mexico also faces several challenges. One of these challenges is competition from other large retailers such as Soriana and Chedraui. Additionally, Walmart Mexico has faced criticism for its labor practices and environmental impact, which could harm its reputation and customer loyalty.
Three listed peers to Walmart Mexico are Soriana, Chedraui, and Liverpool, all of which operates supermarket, retail chains, and department stores across Mexico.
Key slides for Wal-Mart de México S.A.B. de C.V.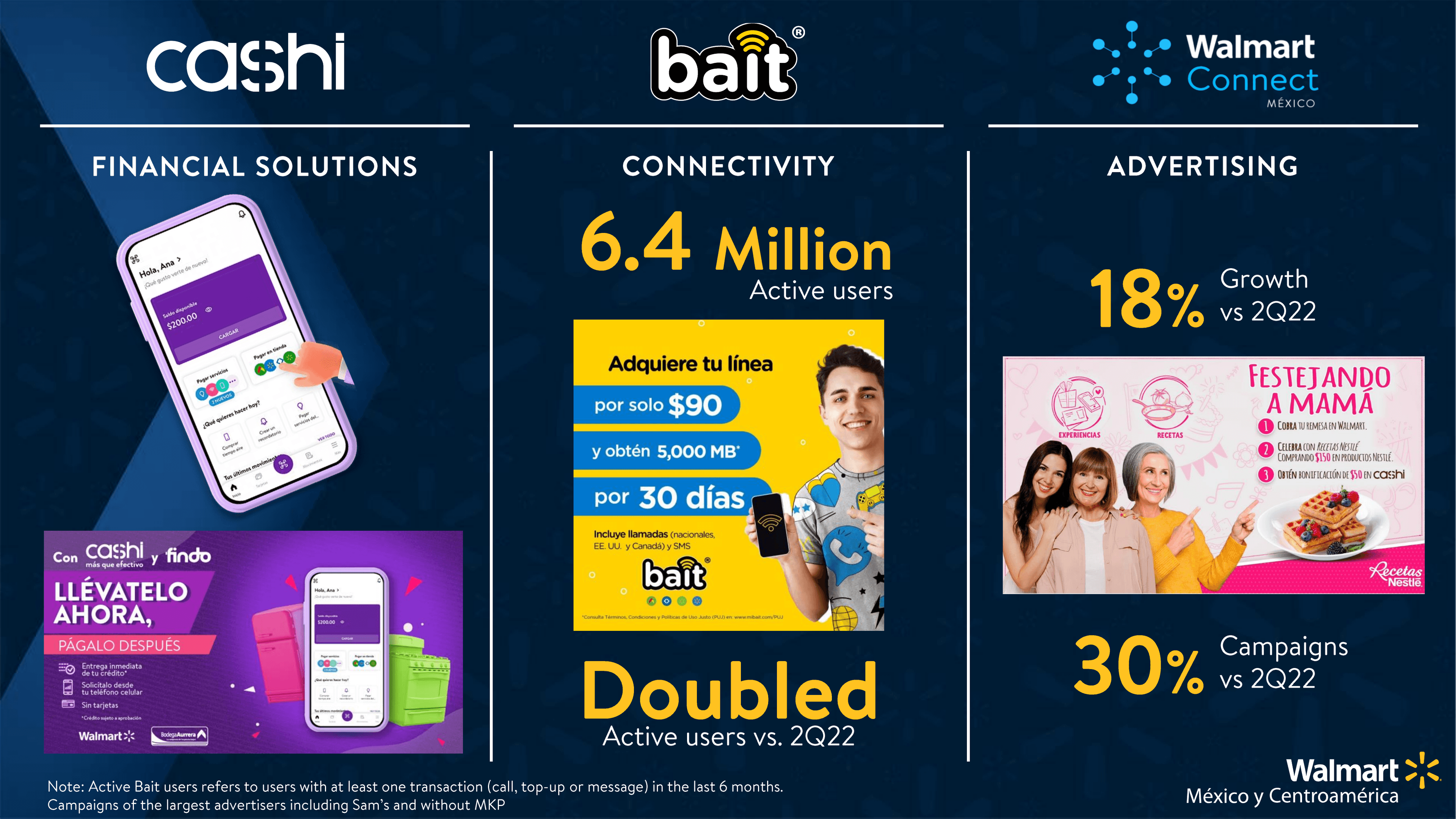 Q2 2023
Wal-Mart de México S.A.B. de C.V.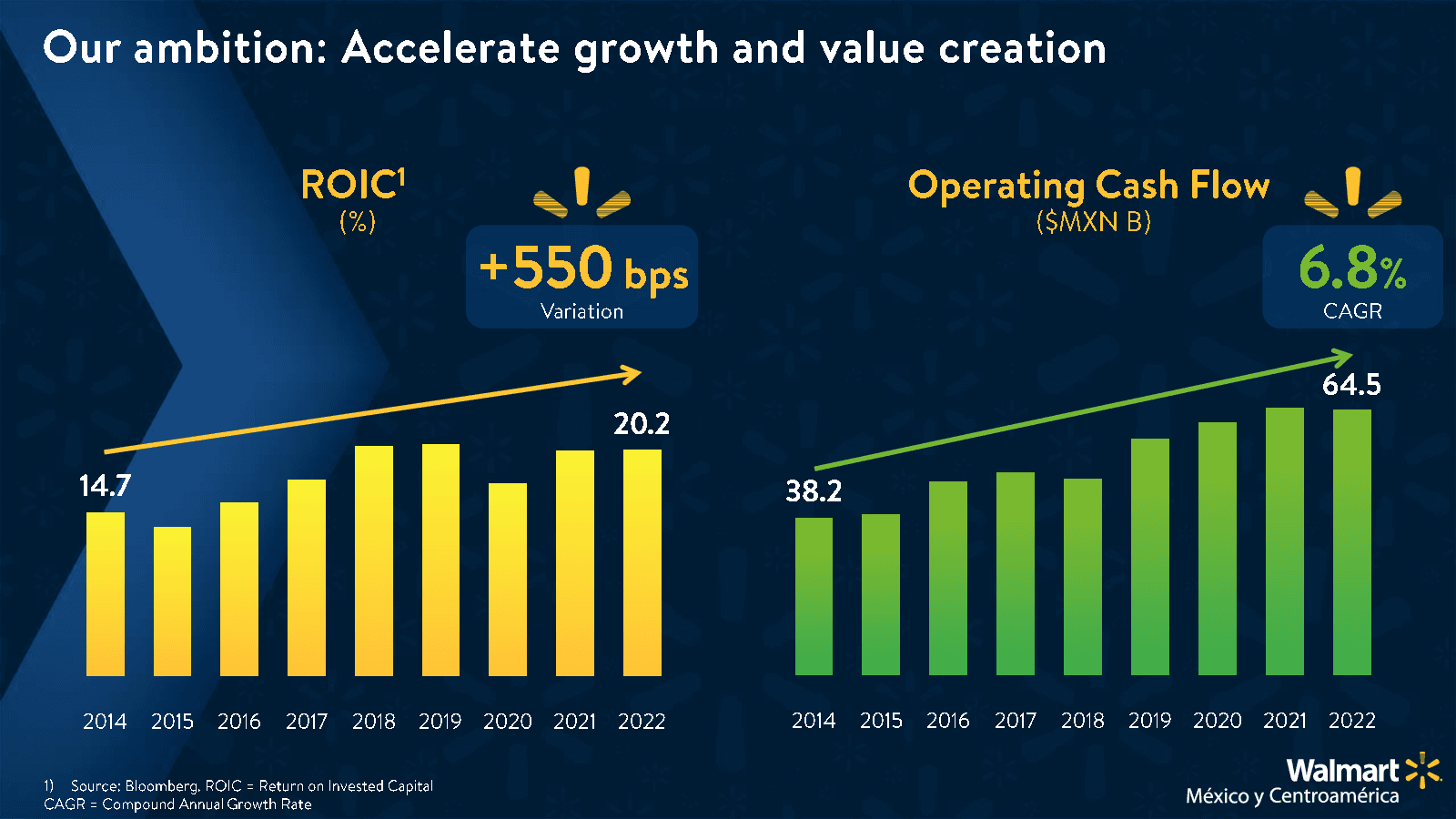 Investor Day 2023
Wal-Mart de México S.A.B. de C.V.
Access 6 more Key Slides on Quartr