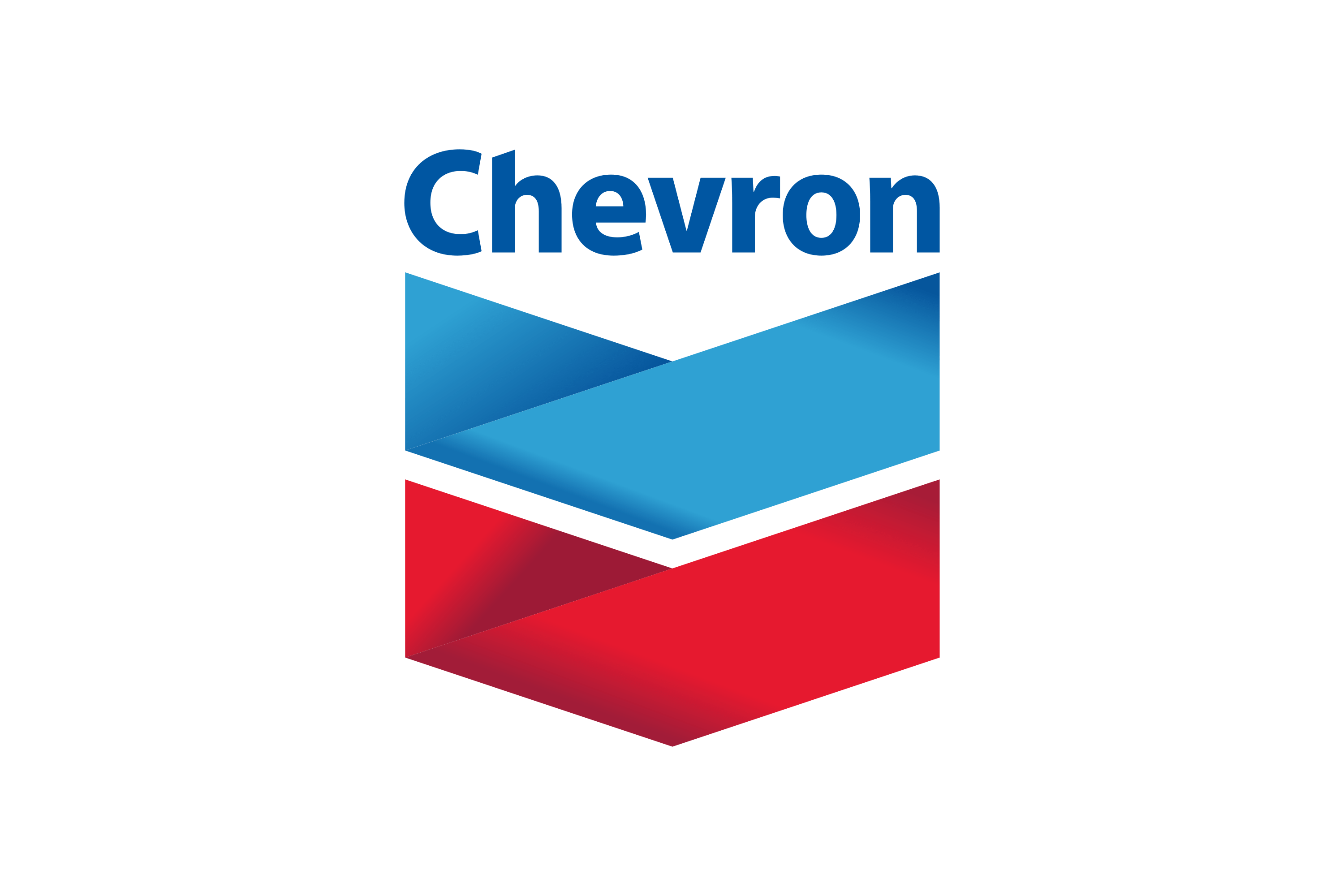 Chevron Corporation Investor Relations Material
Chevron engages in integrated energy and chemicals operations worldwide. The company operates in two segments, Upstream and Downstream. It operates through three business units: Resources and Reservoirs Management; Midstream, Chemicals, and Infrastructure; and Marketing, Services, and Renewables. The company was formerly known as ChevronTexaco Corporation and changed its name to Chevron Corporation in May 2005. Chevron Corporation was founded in 1879 and is headquartered in San Ramon, California.
Latest company events
More about Chevron Corporation
The Standard Oil successor
As one of the successors of Standard Oil, a company that at its height was the largest petroleum company in the world, Chevron has operations in over 180 countries. The company is engaged in a majority of the different oil sectors, and was one of the Seven Sisters that dominated the global petroleum industry from the 1940s to the 1970s.
Country
United States of America
About the company
Investor Relations Page