Grupo México Investor Relations Material

Access the full event backlog
Slides, Transcripts, and Reports from over 8,000 public companies
Transportation Division loads)
Grupo México SAB. de C.V operates through Southern Copper Corporation; Mexican Railroad Group; and Other Businesses segments. The company is primarily involved in the exploration, exploitation, extraction, refinement and sale of copper and molybdenum products. It is also involved in the rail transportation of copper and other products; contract mining activities; port services; production and sale of rail tracks for railway lines and industrial applications; waste treatment services for metal producers; metal recycling activities; construction materials production; foundations laying for engineering works; and treatment of mine polluted water.
Key slides for Grupo México S.A.B. de C.V.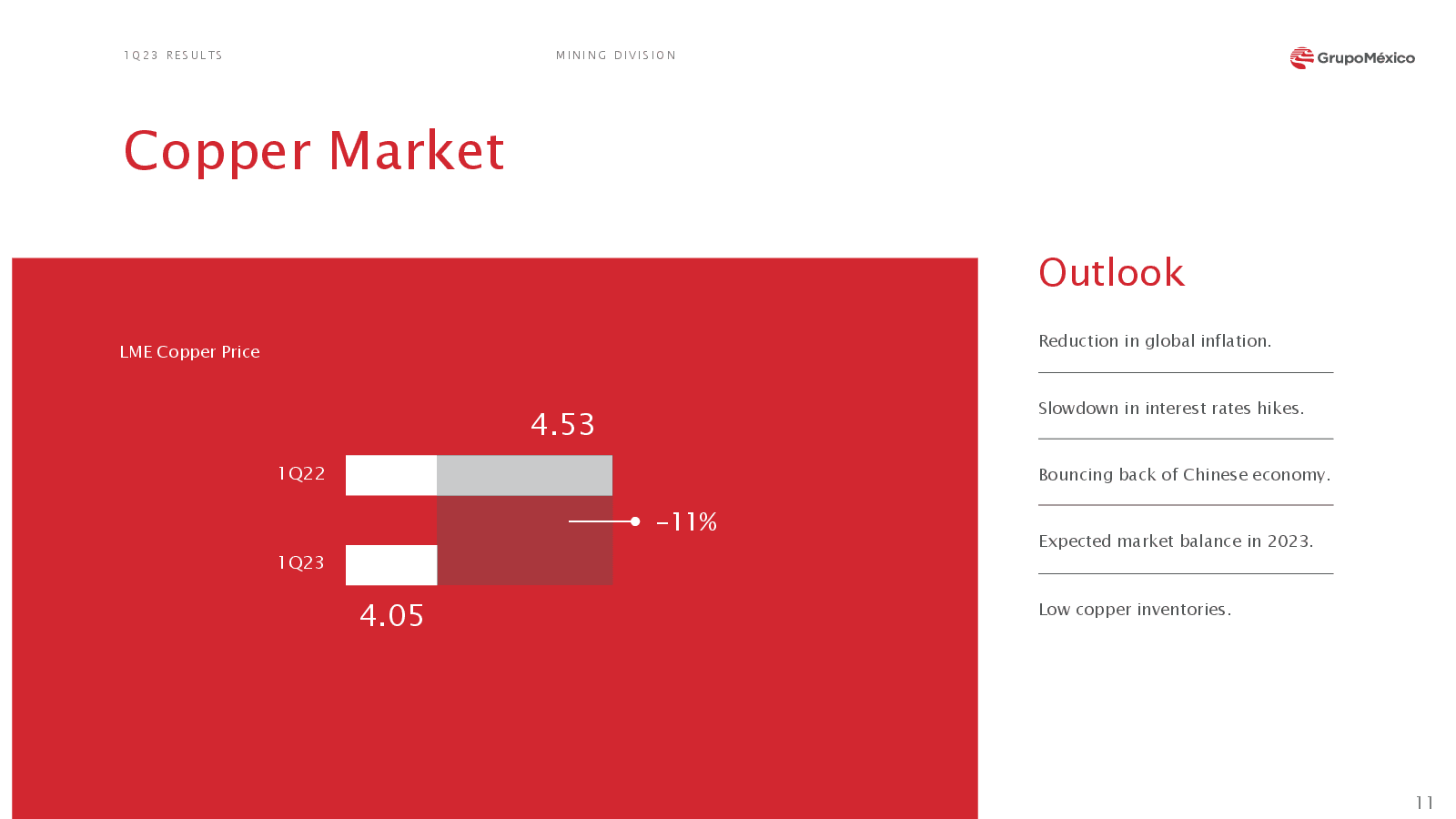 Q1 2023
Grupo México S.A.B. de C.V.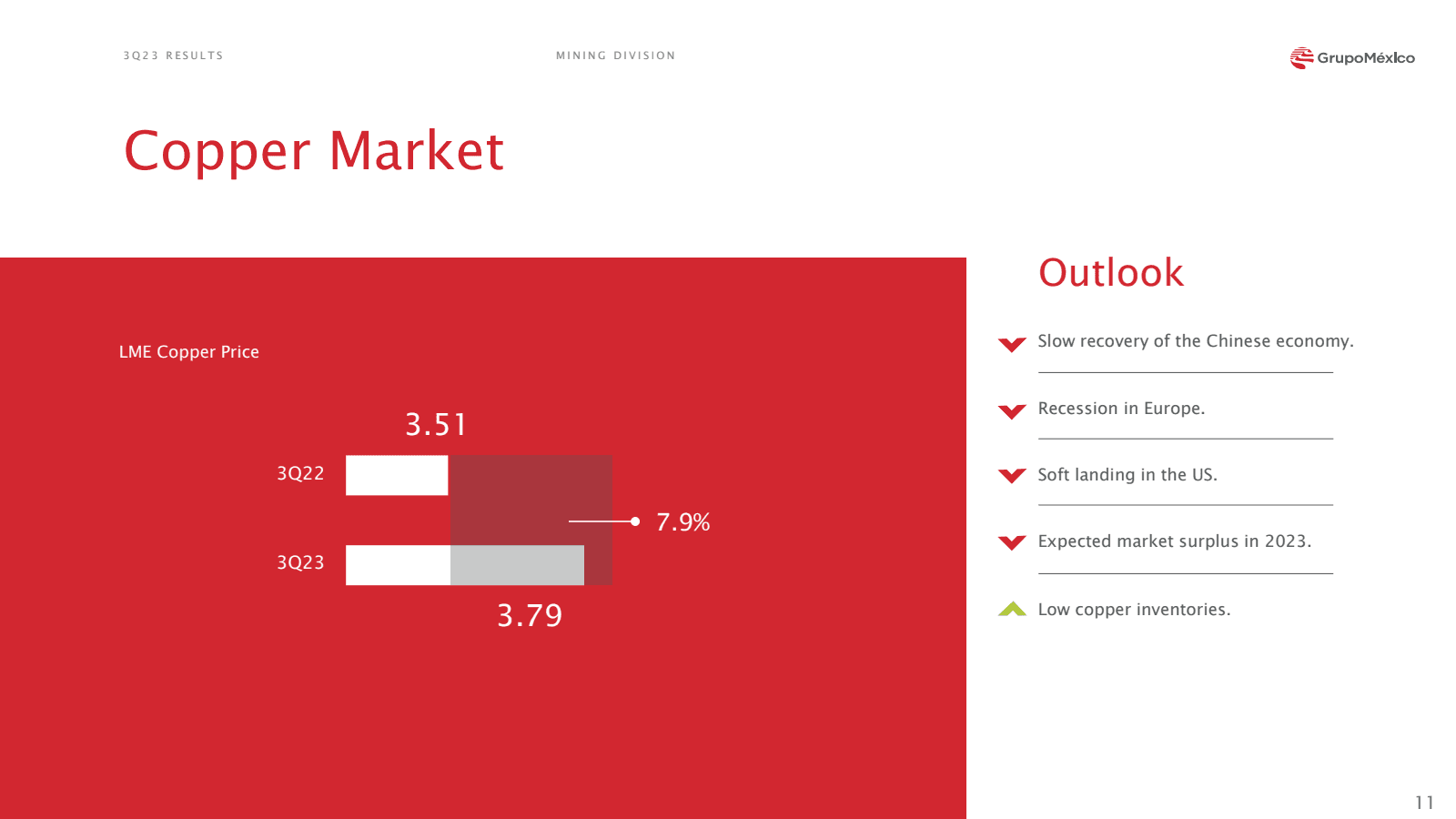 Q3 2023
Grupo México S.A.B. de C.V.
Access 3 more Key Slides on Quartr