KONE Investor Relations Material

Access the full event backlog
Slides, Transcripts, and Reports from over 8,000 public companies
Over one billion people use KONE elevators and escalators daily. The company is a top-3 player in its niche, riding the structural trend of urbanization and building taller buildings. KONE's high-margin maintenance and modernization services business accounts for roughly 50 percent of their revenue – their fastest-growing business area. They currently serve more than one million elevators and escalators from KONE and other manufacturers, giving each individual maintenance plan based on their usage, environment, and openings. Some of KONE's competitors include Thyssenkrupp, Schindler, and OTIS.
Continued room for growth
The company expects continued growth in their maintenance and service segment, driven by an aging equipment base and further momentum outside the KONE installed base. Their newly released growth targets, revealed at its 2022 Investor Day, speaks for a readjustment into becoming less dependent on new equipment sales.
By redirecting their operations to more maintenance and services, the company opens up a more recurring and stable revenue stream. You can apparently save up to 70 percent in energy costs by modernizing your elevator, which makes for a great pitch toward customers.
Over 100 years of experience
With more than 100 years of experience and a track record of bringing some of the best industrial innovations to life, KONE is still at the forefront of innovation in its industry. For example, the company has enabled residents to comfortably travel to their apartments above the clouds at the top of the tallest building in the southern hemisphere, Australia 108 in Melbourne, in just 45 seconds. 
KONE has high exposure to China, amounting to almost 40 percent of orders and 30 percent of net sales. The company has had a few challenging years due to COVID-19 lockdowns in China, and much of their future improvements depend on stabilizing the Chinese construction industry. 
The Maintenance and Modernization legs
New Equipment sales has driven KONE's growth in the last decade with a CAGR of nine percent, and Maintenance and Modernization with a CAGR of six and five percent respectively. For the future, the company predicts little to no growth in New Equipment sales but faster and more sustainable growth in Maintenance and Modernization.
Key slides for KONE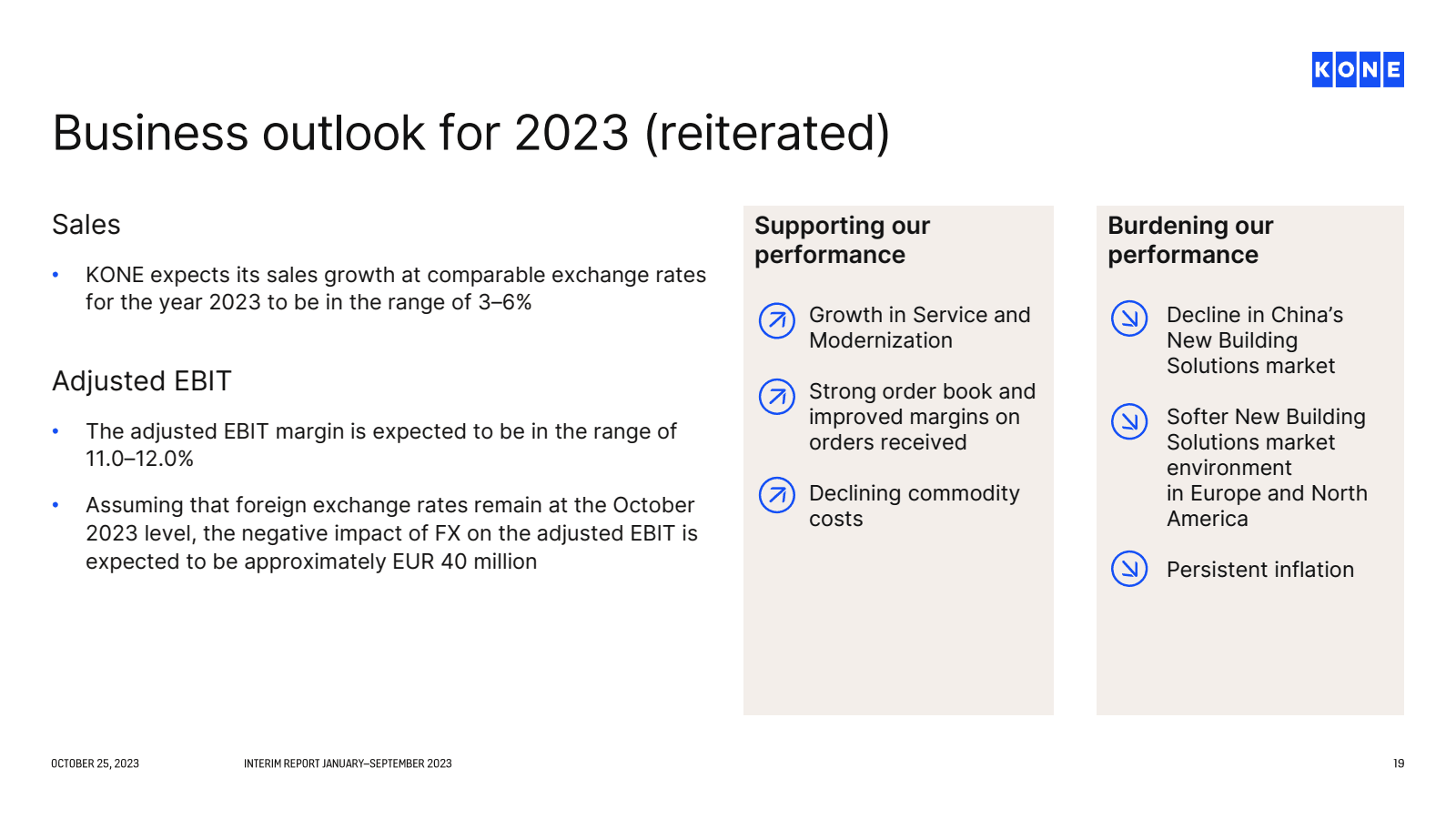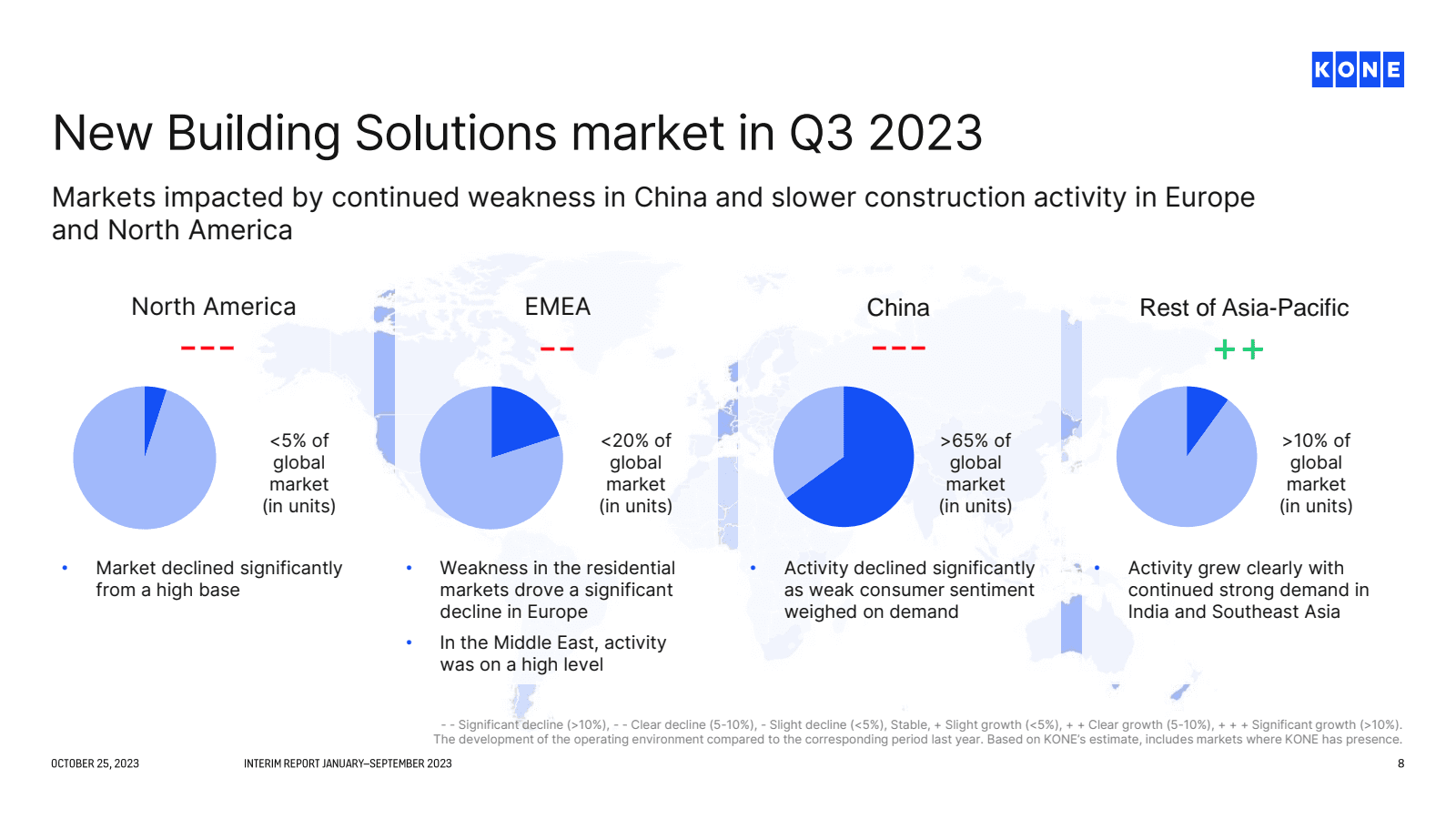 Access 4 more Key Slides on Quartr