Palantir Investor Relations Material

Access the full event backlog
Slides, Transcripts, and Reports from over 8,000 public companies
Specializing in big data analytics
Palantir Technologies is a software company that specializes in data analytics and provides solutions to government agencies, commercial organizations, and non-profit entities.
The company's software is used for a variety of purposes, including fraud detection, intelligence gathering, and crisis management.
Some of Palantir's competitors include Splunk, Alteryx, and Cognizant.
The main business segments
Palantir operates through two main business segments:
Government. Providing software and data analytics solutions to government agencies, including intelligence and defense agencies, law enforcement, and healthcare organizations.

Commercial. Providing software solutions to commercial organizations, including financial institutions, energy companies, and healthcare providers.
Interesting facts about Palantir
Palantir was founded in 2003 and is headquartered in Denver, Colorado. The company has a global presence, with operations in over 20 countries.
Palantir's software has been used in a number of high-profile cases, including the capture of Osama bin Laden and the tracking of COVID-19 cases in the United States.
Another interesting fact about Palantir is that the company's co-founder, Peter Thiel, was an early investor in several successful tech startups, including Facebook (Meta) and also one of the founders of PayPal.
Additionally, Palantir has faced controversy over its work with government agencies, including protests from employees over the company's involvement with the US Immigration and Customs Enforcement agency.
Key slides for Palantir Technologies Inc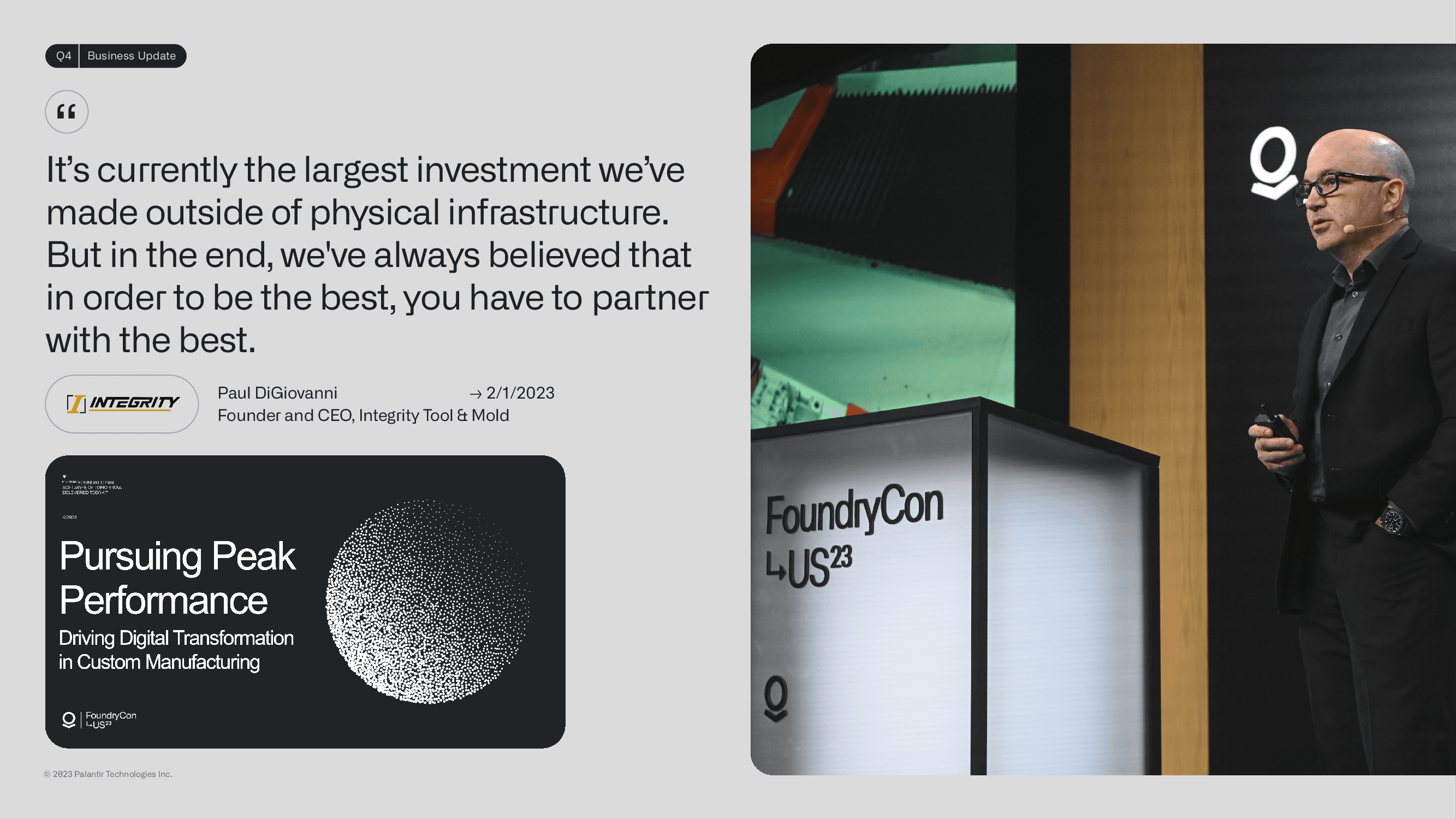 Q4 2022
Palantir Technologies Inc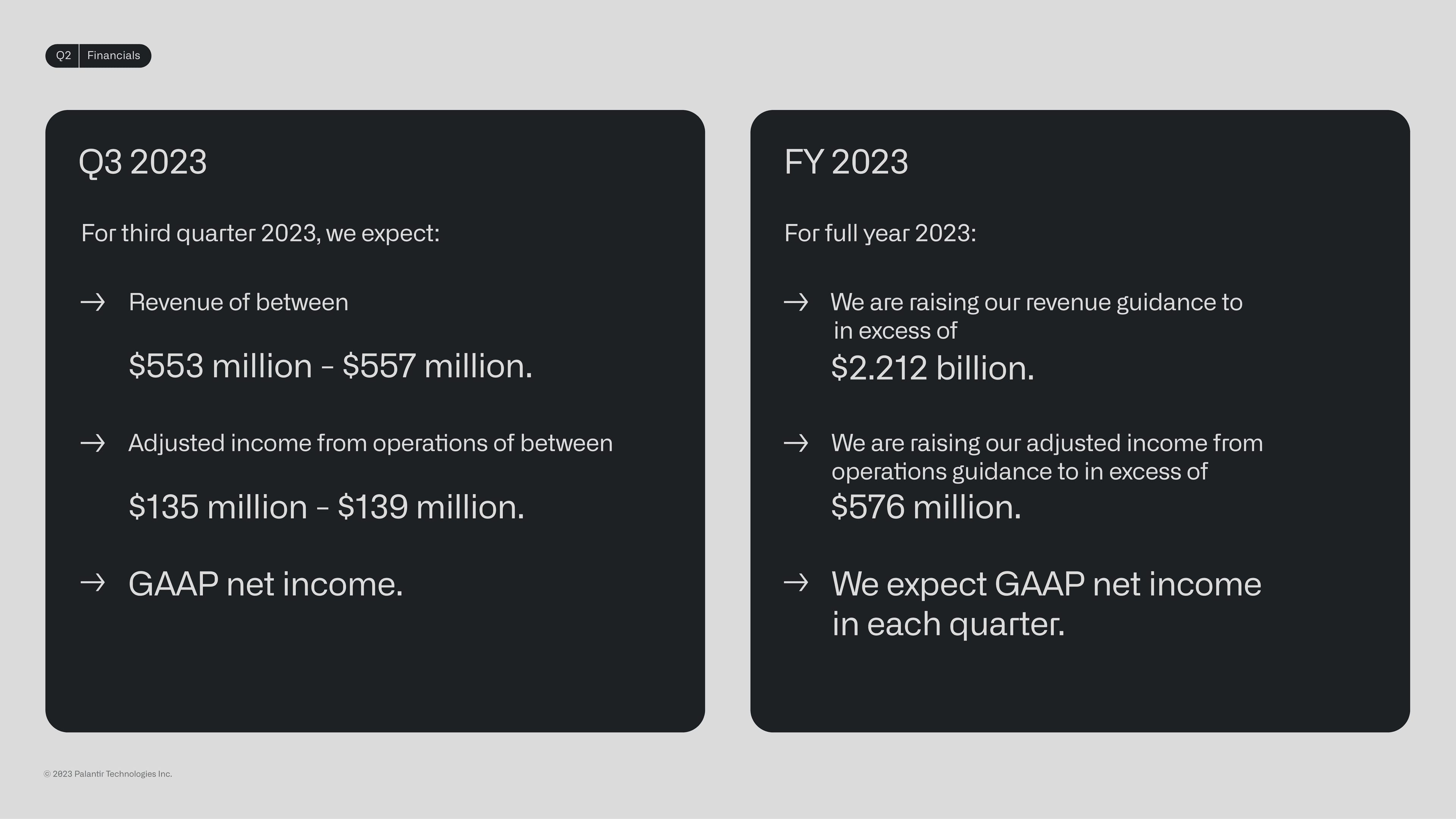 Q2 2023
Palantir Technologies Inc
Access 5 more Key Slides on Quartr