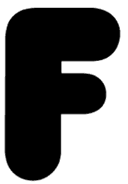 Fenix Outdoor Investor Relations Material
Access the full event backlog
Slides, Transcripts, and Reports from over 8,000 public companies
Regardless of where you live, you have probably seen Fjällräven's iconic Kånken backpacks, and Fenix Outdoor is the less-known parent company. Fjällräven was founded in 1960 by Åke Nordin and became synonymous with experiencing nature in Sweden during the 1970s. The name Fjällräven, Arctic Fox in Swedish, honored the small and highly adaptable predator living in the Swedish mountains under demanding conditions. Fenix aims to make its products timeless, functional, and sustainable. Some of the company's competitors include Björn Borg, RVRC Holding, and Lululemon.
An international group of outdoor brands
Fenix Outdoor Group is today an international group of outdoor brands, including, among others:
Naturkompaniet. Sweden's leading retailer focused on outdoor life and travel products which has been a part of Fenix since 2001. 

Tierra. Developer of technical and sustainable clothes for the long run. Also a part of Fenix since 2001.

Hanwag. The mountaineering and trekking footwear maker with over 100 years of experience. Part of Fenix since 2004.

Royal Robbins. Maker of enduring, classic outdoor clothing that works on the trail, at the office, and dinner. Part of Fenix since 2018.
In Q4 2022 Fenix sold one of their brands to Silva Sweden – Primus, with products such as portable stoves, lanterns, and fuel. A brand with a remarkable history as their products helped feed Tenzing Norgay and Edmund Hilary on the world's first ascent of Mount Everest in 1953.
Apart from their brands and manufacturers, the company has retail stores across Germany, Finland, Denmark, and the UK. 
Over the last decade and a half, Fenix has endured a remarkable growth. This performance is often attributed to the owner family, the Nordin's, who are still major shareholders. Martin Nordin, son of Åke Nordin, who founded Fjällräven in 1960, is Chairman of the Board and the company's largest shareholder, holding over 50 percent of the votes. The top four shareholders are all part of the Nordin family.