Adyen Investor Relations Material

Access the full event backlog
Slides, Transcripts, and Reports from over 8,000 public companies
A leading end-to-end payment platform
Adyen is one of the world's leading end-to-end payments platforms, enabling merchants to accept and process payments through its comprehensive payments infrastructure, both online and offline. Adyen has a broad product suite including integrated payment gateways, payment processing, virtual and physical card issuing, and acquiring processes for brick and mortar, ecommerce, and mobile. Every Adyen solution is built upon the same back-end infrastructure, which entails visibility and control across the entire value chain.
Financial technology for the modern era
Adyen was founded in Amsterdam, 2006, by the current CEO Pieter van der Does and Arnout Schuijff. The company started out as a payment processor for online merchants, which still lies at its core. The business opportunity the founders observed was the mix of the rapidly growing ecommerce industry at the time, and the outdated infrastructure regarding payment processing supporting it. Thus, Adyen set off to build a financial technology platform for the modern era from the ground up, entirely in house. Having every part of the network built in house has proven to be a wise strategic choice, since this has entailed other business opportunities such as providing merchants with data analysis capabilities.
Vital strategic pricing choices
Adyen has a volume-based price offering, which has entailed that many online merchants have chosen Adyen at an early stage. Most of the company's competitors have operated with a flat pricing model instead, which has given Adyen advantages both in terms of attracting new customers and maintaining low churn over time. As of 2023, Adyen is one of the most highly valued companies within its specific niche, having surpassed a market cap of $40 billion. Some competitors who have been successful within the same field are Block, Paypal, and Stripe.
Key slides for Adyen N.V.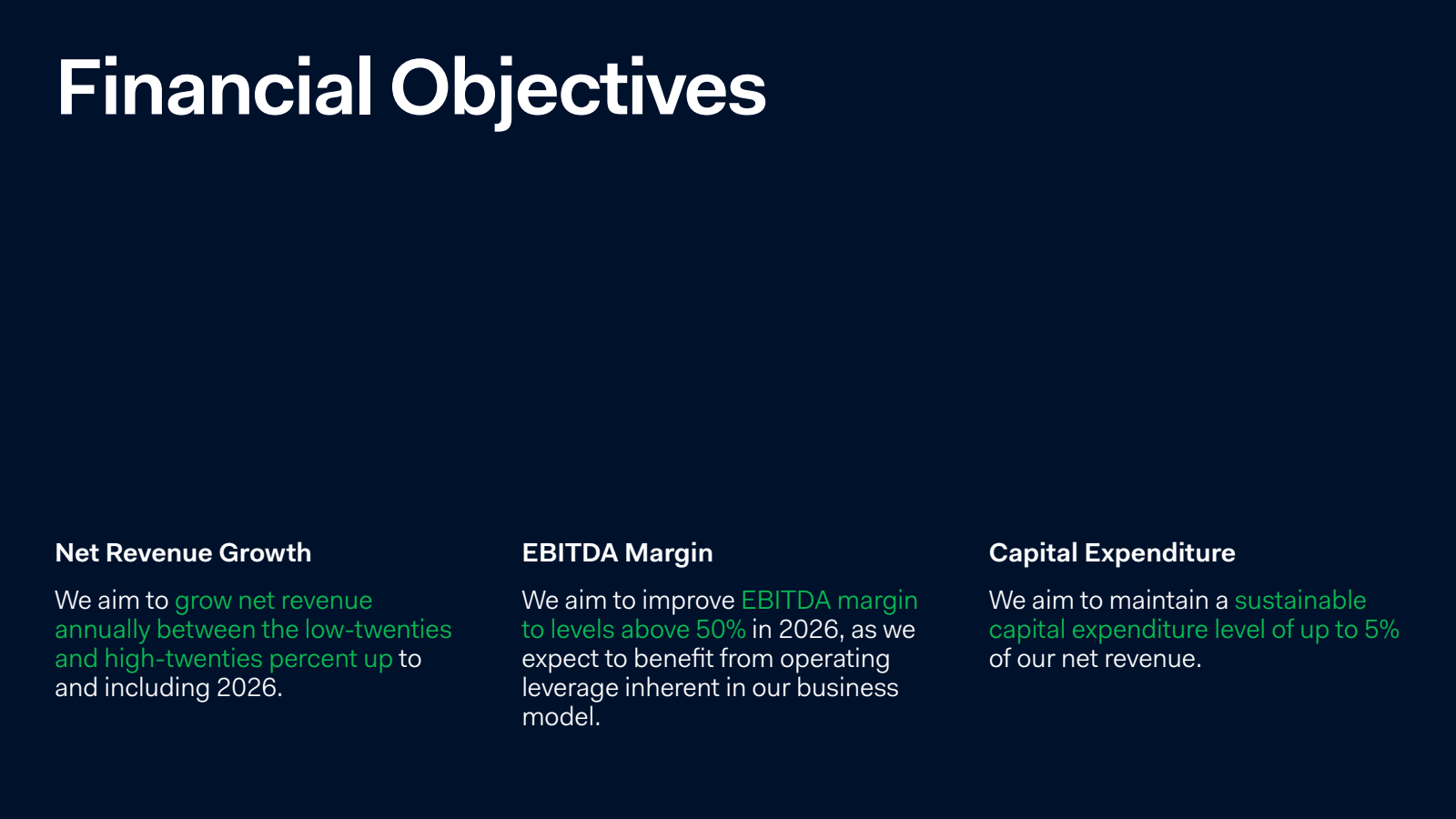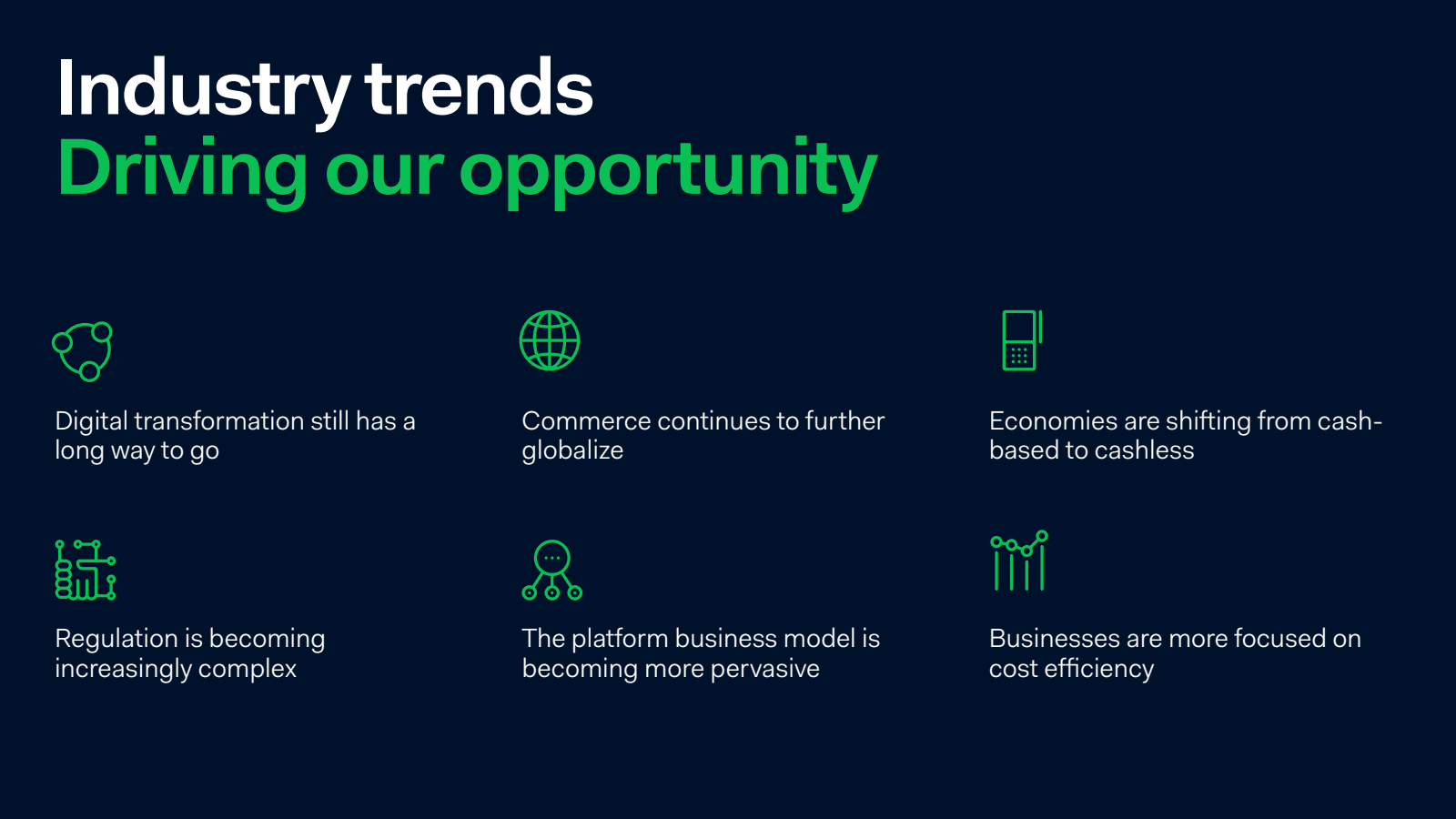 Access 4 more Key Slides on Quartr