Allegro Investor Relations Material
Access the full event backlog
Slides, Transcripts, and Reports from over 8,000 public companies
The largest online marketplace in Poland
Allegro is a Polish ecommerce platform that operates as an online marketplace connecting buyers and sellers. The company was founded in 1999 and has since become the largest online marketplace in Poland, with over 20 million registered users and over 100,000 sellers offering products across a wide range of categories, including electronics, fashion, home and garden, and more.
The company's business model is based on charging fees to sellers for listing and selling their products on the platform, as well as for additional services such as advertising and promotions. Allegro also generates revenue from commissions on transactions processed through its platform, as well as from advertising and other services.
Economies of scale and network effects
One of Allegro's key competitive advantages is its strong market position in Poland, where it is the dominant player in the ecommerce market. This has been achieved through a combination of factors, including a user-friendly platform, a wide selection of products, competitive pricing, economies of scale, and network effects.
Another competitive advantage for Allegro is its strong logistics infrastructure, which includes a network of distribution centers and partnerships with major shipping companies. This allows the company to offer fast and reliable delivery to customers across Poland, which is a key factor in driving customer loyalty and repeat business.
In recent years, Allegro has experienced significant growth, driven by the overall growth of the ecommerce market in Poland, as well as the company's own efforts to expand its product offerings and improve its platform and services. In 2020, the company went public on the Warsaw Stock Exchange, with its shares listing at a valuation of around $16 billion, making it one of the largest IPOs in Europe that year.
Overall, Allegro's strong market position, effective business model, and focus on customer satisfaction and logistics have helped it to maintain its leadership in the Polish ecommerce market and continue to grow its business in recent years. Three other companies that operate similar business models as Allegro in other geographies are Amazon, MercadoLibre, and Ebay.
Key slides for Allegro.eu SA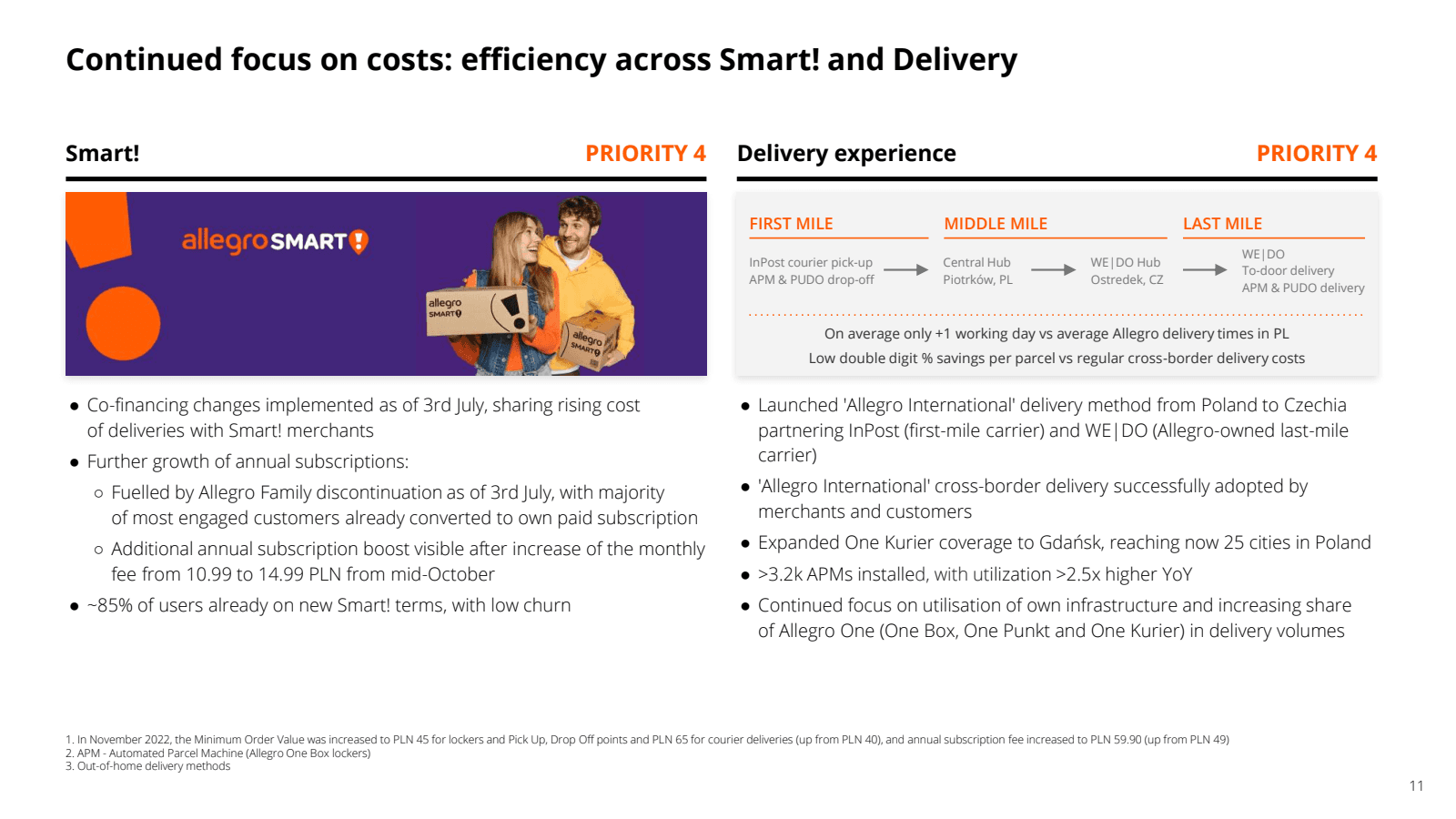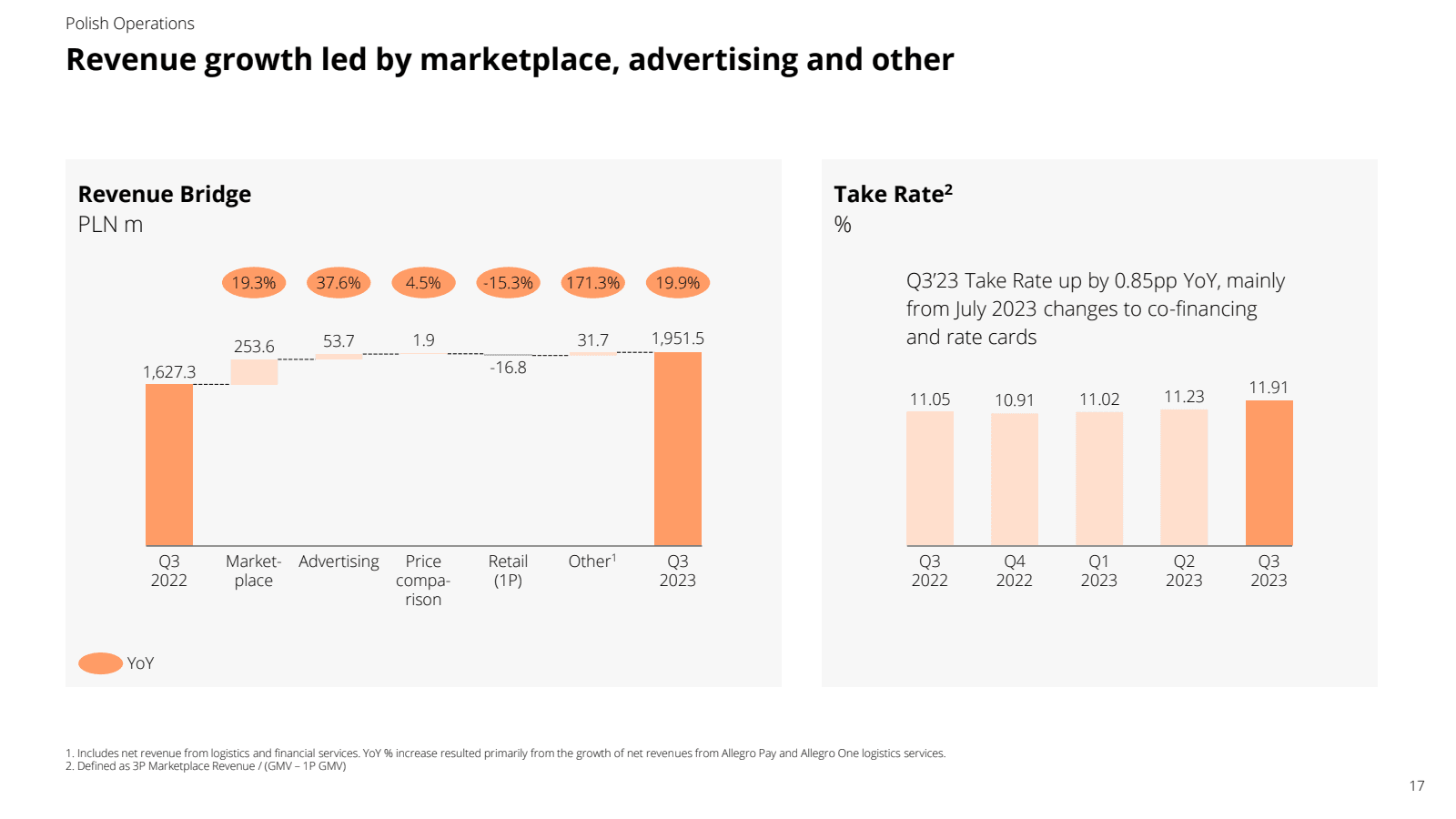 Access 2 more Key Slides on Quartr