AvidXchange Investor Relations Material

Access the full event backlog
Slides, Transcripts, and Reports from over 8,000 public companies
Payment and Invoice Solutions
AvidXchange is a fintech company focused on automating invoice and payment processes for mid-market businesses. Established in 2000 and based in Charlotte, North Carolina, AvidXchange provides software solutions designed to integrate with a variety of accounting systems. The aim of their platform is to simplify the payment process by transitioning businesses from paper-based methods like invoices and checks to electronic alternatives. By doing so, companies using the AvidXchange platform can reduce manual efforts and improve efficiency in the Accounts Payable (AP) field.
AvidXchange specializes in streamlining and automating the invoice-to-payment process for mid-market businesses. At the core, AvidXchange offers an end-to-end accounts payable solution that encompasses invoice capture, approval workflows, and electronic payment processing. Its platform is built to eliminate manual tasks associated with paper invoices and checks, saving both time and money. By digitizing invoices they facilitate faster data processing, while the automated approval workflows ensure that invoices are processed consistently and within policy guidelines.
Built With Middle-Market Companies in Mind
Middle-market businesses is a term typically used when referring to companies with revenues ranging from $10 million to $1 billion, AvidXchange's services are specifically designed for these types of enterprises. Their offerings help to automate processes which, in smaller companies, might be manual but in larger enterprises are fully digital. This transition can be pivotal for mid-market firms as they seek to expand, as it can streamline operations.
The company has seen rapid growth since its foundation in the early 00s. AvidXchange had its IPO in 2021 and processes hundreds of billions of dollars in transactions annually. Growth has been fueled both by providing a service that helps businesses in their day-to-day, but also through the use of strategic acquisitions of companies operating in the same industry. Some notable takeovers include Fastpay and BankTEL Systems. When it comes to publicly traded competitors, one finds names such as Intuit, Block, and Bill.com.
Key slides for AvidXchange Holdings Inc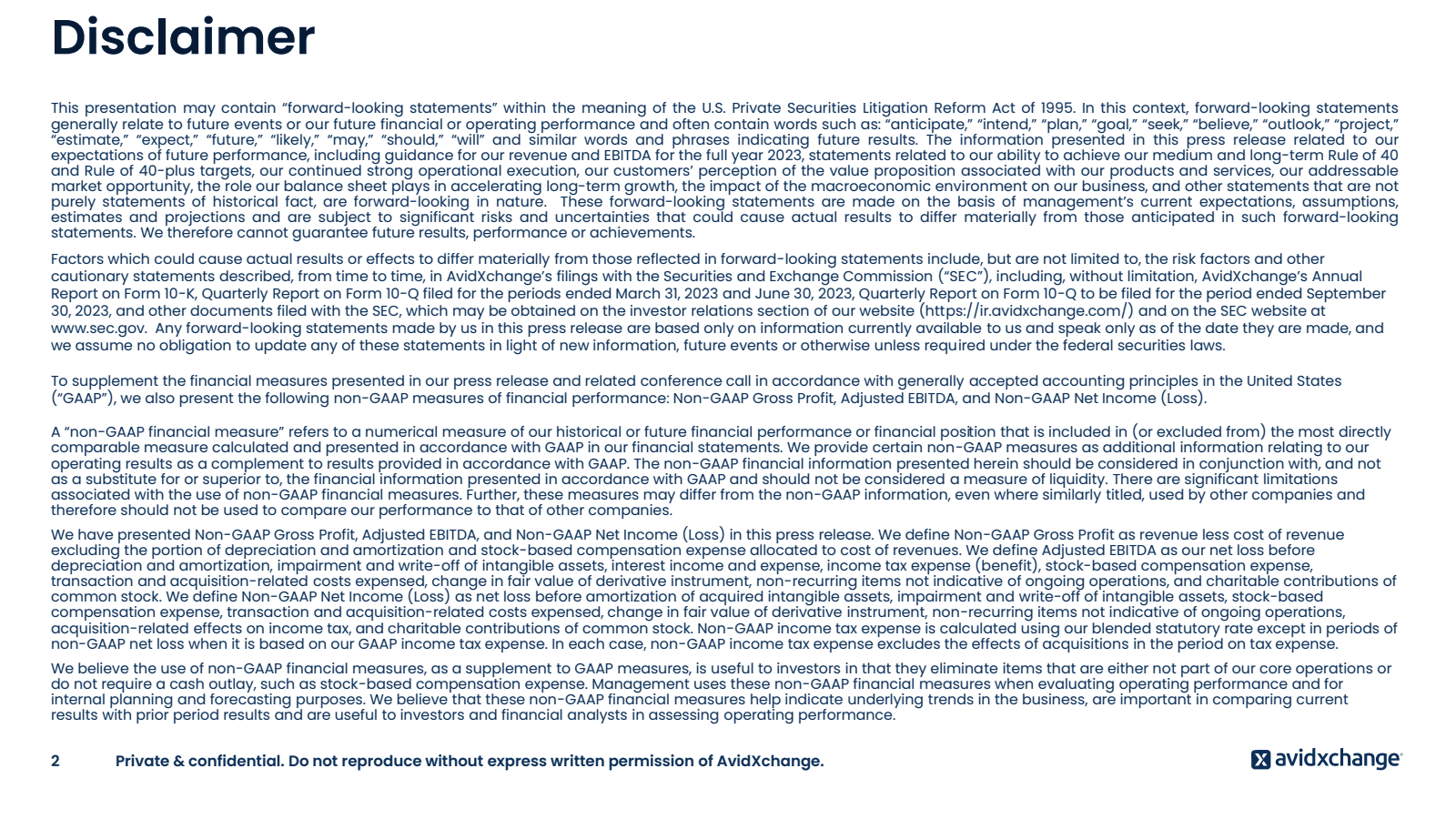 November 2023 Road Show Presentation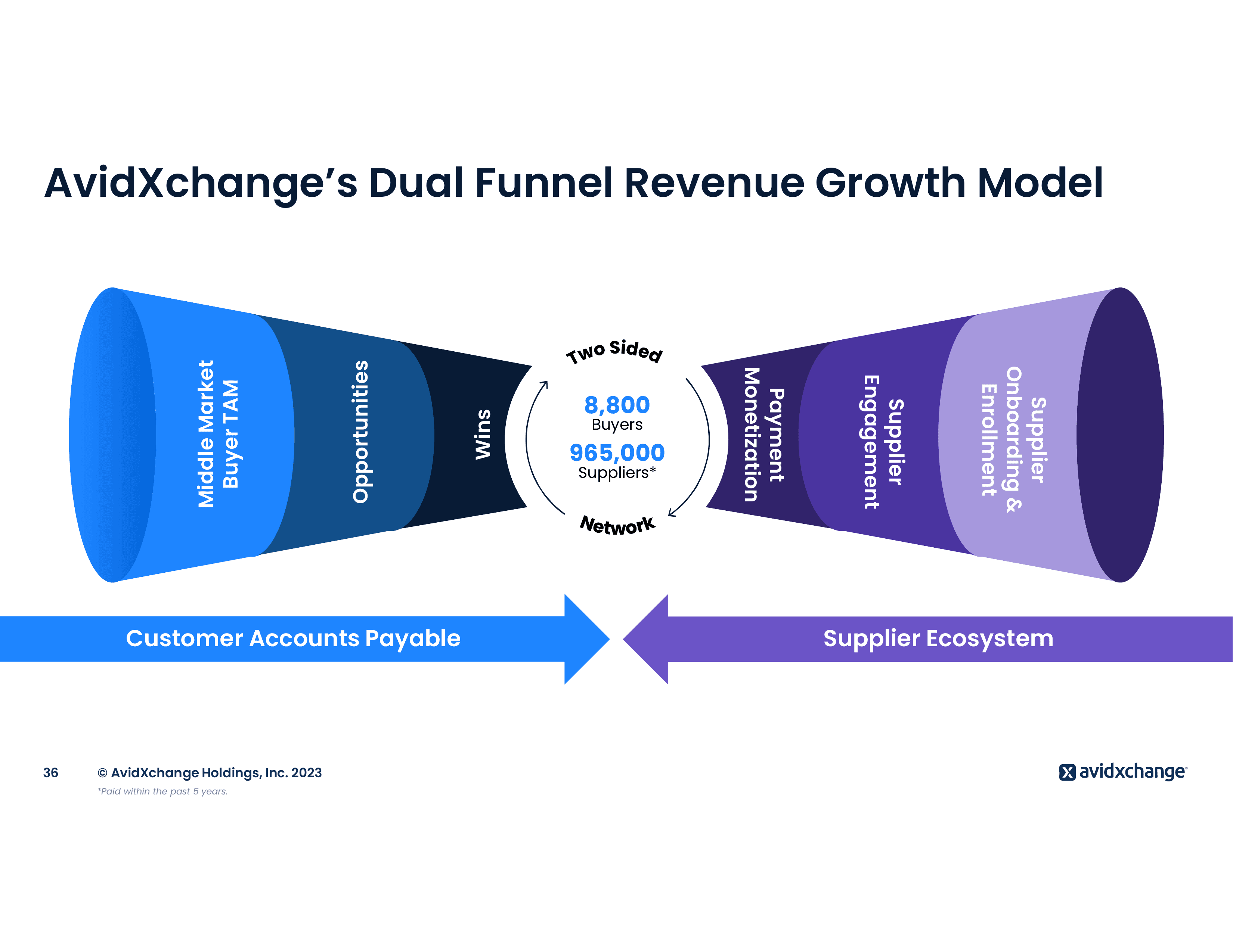 Access 10 more Key Slides on Quartr