Zscaler Investor Relations Material

Access the full event backlog
Slides, Transcripts, and Reports from over 8,000 public companies
Cloud Based Cybersecurity
Zscaler is an American cloud-based security company with global operations that provides integrated web security, data protection, and internet security solutions for businesses. At its core, Zscaler operates a multi-tenant, distributed cloud-native platform designed to securely connect users to their applications and services, regardless of device, location, or network. The company is headquartered in San Jose, California and its shares are traded on the Nasdaq.
Zscaler, founded in 2008 by Jay Chaudhry and K. Kailash, offered something new to the cybersecurity landscape by introducing a cloud-native platform designed to securely connect users to their applications. Chaudhry, with a history of establishing and selling multiple tech startups, identified a shift in the way people work and saw the limitations of traditional security models in a cloud-centric business environment. Since its inception, the company has grown significantly, establishing itself as a leader in cloud security. Zscaler has become a well-established part of the cybersecurity sector, and today they compete with companies such as Palo Alto Networks and Crowdstrike.
The services that Zscaler offers are multifaceted, but all revolve around the same thing: ensuring that their client's data is safe and secure. Some examples of the company's services are listed below.
Secure Web Gateway (SWG): Offers real-time inspection of web traffic to enforce security and policy compliance.

Zero Trust Network Access (ZTNA): Enables secure access to internal applications without placing users on the network, thus minimizing the potential attack surface.

Firewall as a Service (FWaaS): Delivers fully scalable cloud-based firewall capabilities.

Data Loss Prevention (DLP): Monitors and controls data sharing and transfer to prevent sensitive data leakage.

Advanced Threat Protection: Uses multiple methods like sandboxing, SSL inspection, and more to protect against advanced threats.
Zscaler caters to a broad range of clients, spanning from large enterprises to mid-sized businesses and government agencies. Given Zscaler's scalable solutions, both global corporations with distributed workforces as well emerging businesses looking to securely utilize cloud and mobile technologies can find the company's services of use.
Key slides for Zscaler Inc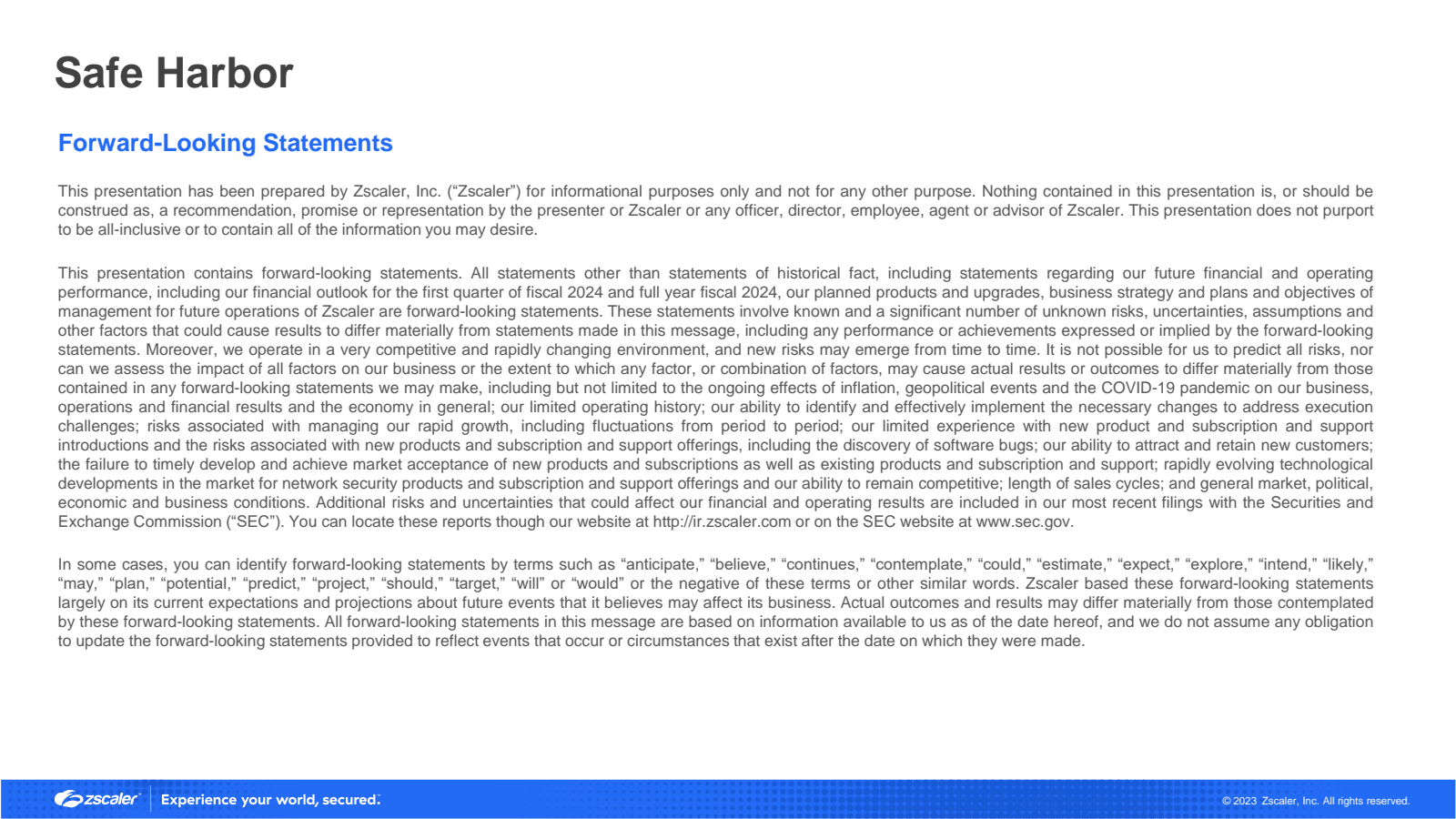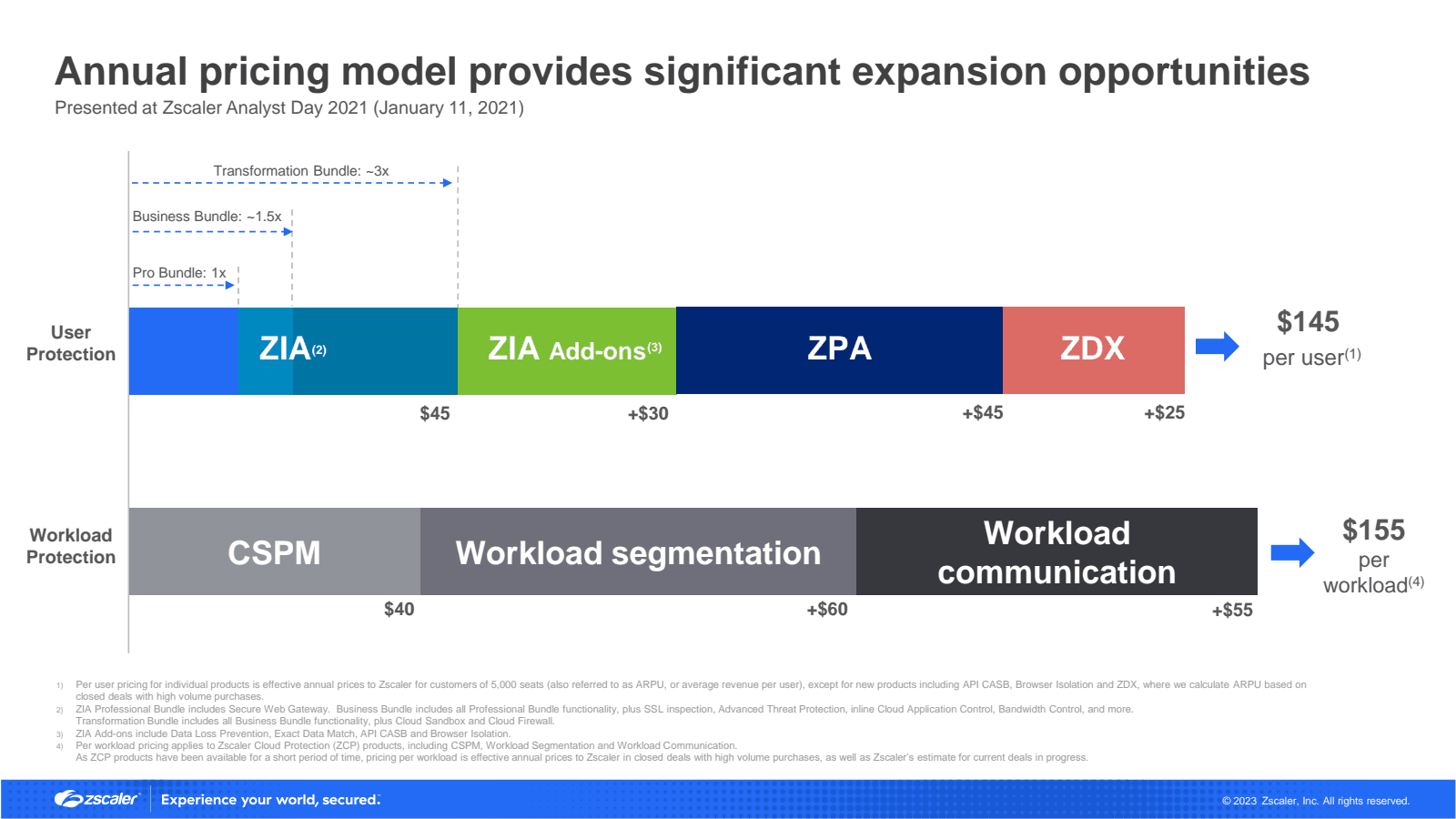 Access 6 more Key Slides on Quartr