Comerica Investor Relations Material

Access the full event backlog
Slides, Transcripts, and Reports from over 8,000 public companies
Holding Company for Regional Banks
Comerica Inc. is an American financial services company and is the parent company of Comerica Bank, which in turn operates over 400 regional branches across the US and select international locations. Comerica offers personal banking, business financing, wealth management, and online services, with an emphasis on providing personal service and expertise for its customers. The company is headquartered in Dallas, Texas, and its shares are listed on the NYSE.
Born in Detroit, Based in Dallas
Comerica Incorporated traces its roots back to 1849 when it was founded in Detroit as the Detroit Savings Fund Institute. Throughout the years it has seen it change names and expand its service services. The company adopted the name Comerica in 1982 to better reflect its expansion outside of Michigan. Throughout the 20th century, Comerica grew organically as well as by merging with other banks, steadily expanding its footprint. The bank strategically relocated its headquarters to Dallas, Texas, in 2007, to position itself at the heart of a robust financial market and closer to its growing customer base across the Sun Belt. Despite the move, the company has maintained a significant presence in Detroit and has the naming rights to the Tigers' home field, which is called Comerica Park.
Its offerings include personal banking services with a variety of checking and savings account options, as well as personal loans and mortgages. For business clients, Comerica provides commercial loans, lines of credit, and cash management services, catering to small businesses and large corporations alike. The company also specializes in wealth management, offering investment advice, asset management, and estate planning to help clients grow and protect their wealth. In addition to these services, Comerica offers digital banking platforms for its customers.
Comerica Incorporated positions itself as a regional bank, with a strategic concentration in states like Texas, California, and Michigan, as well as in Arizona and Florida. Comerica Incorporated maintains a regional banking model, with a strategic emphasis on specific high-growth markets, including Texas, California, Michigan, Arizona, and Florida. This targeted approach allows the bank to concentrate its resources and expertise in areas where it can deeply understand and efficiently serve the unique needs of local businesses and consumers. By doing so, Comerica can provide a level of service and attention that might be more challenging for larger, nationwide banks, and allows them to compete with giants such as Wells Fargo, Citigroup, Bank of America, and other similar companies.
Key slides for Comerica Incorporated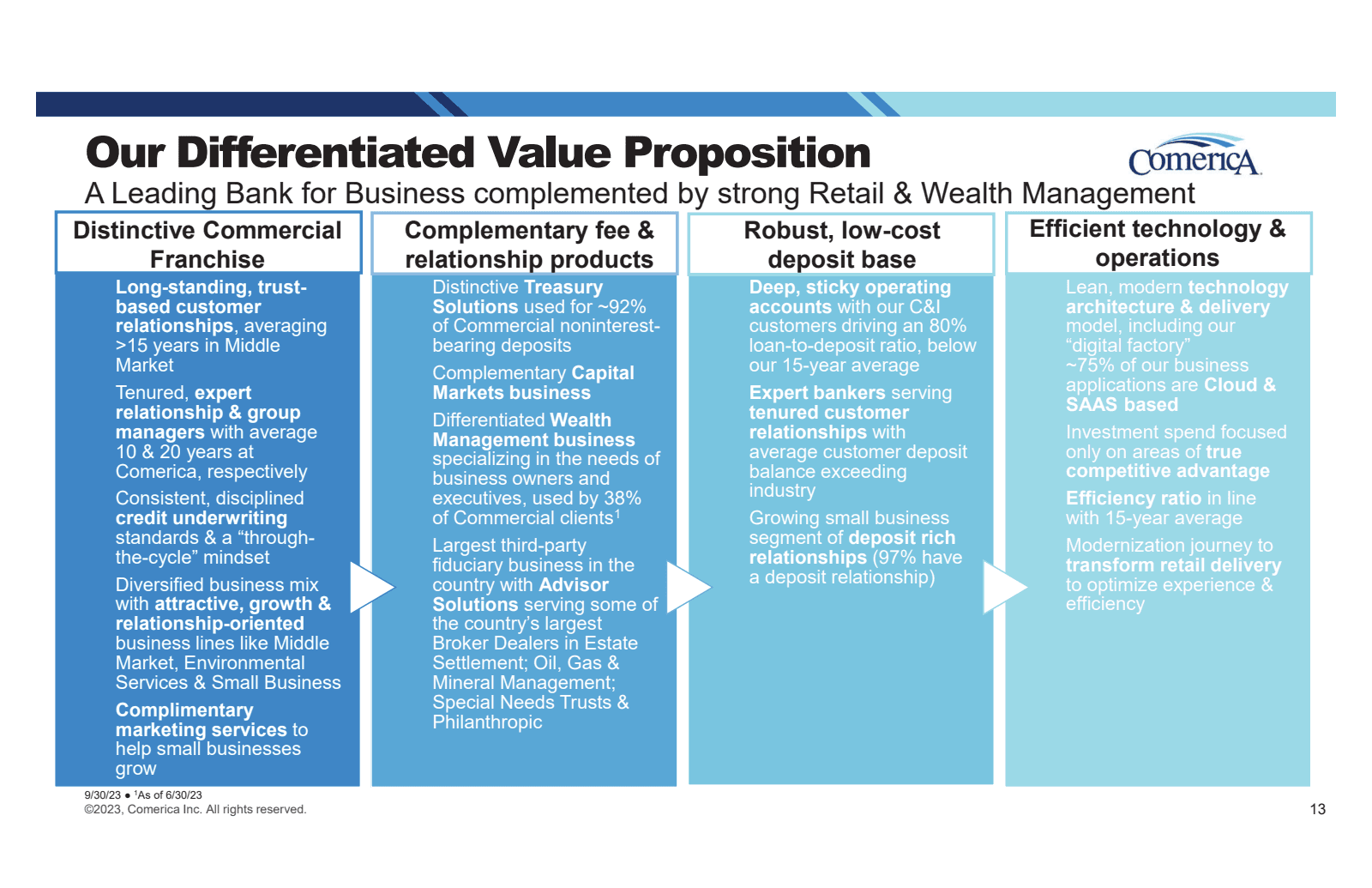 Goldman Sachs 2023 US Financial Services Conference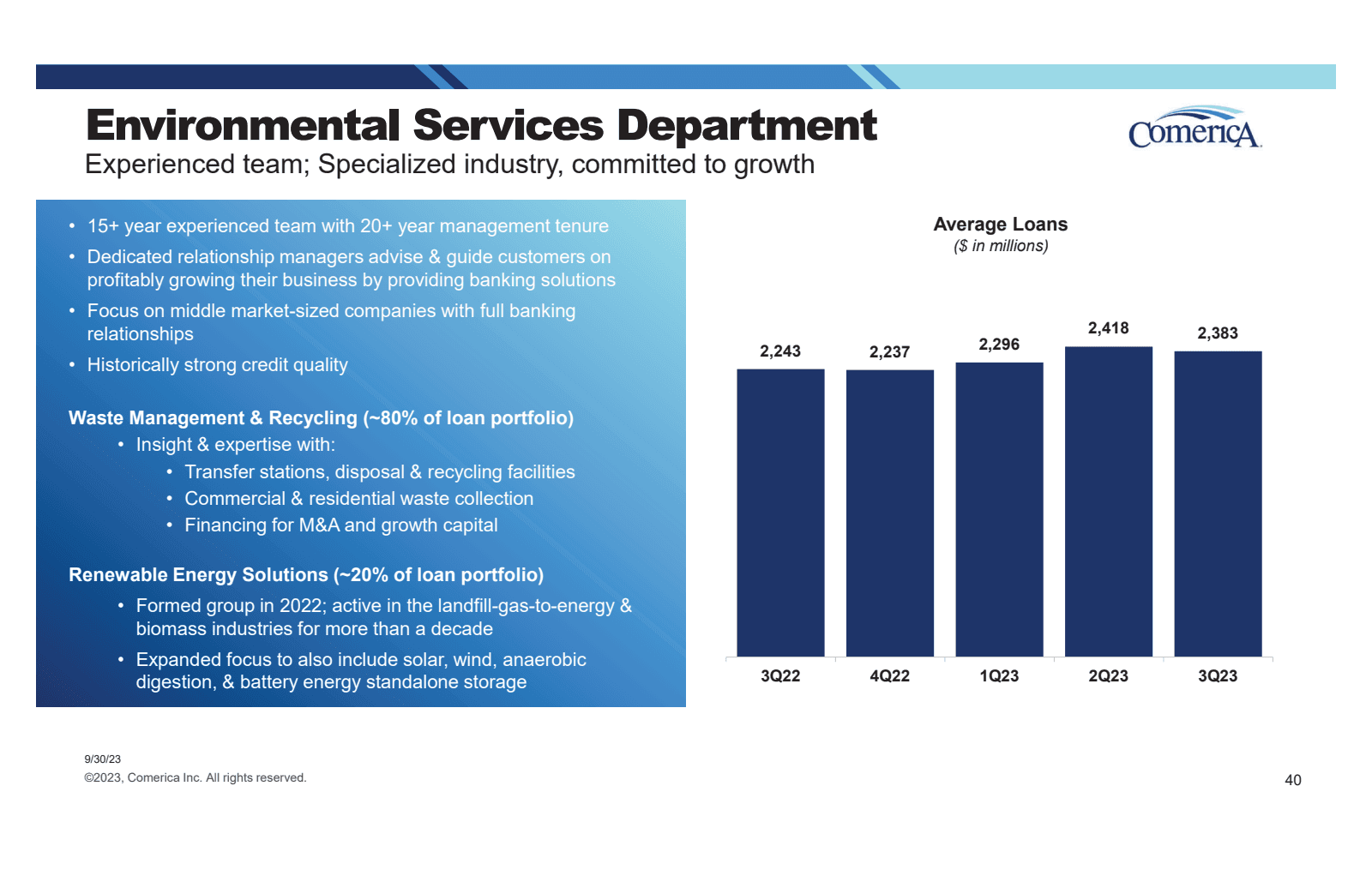 Goldman Sachs 2023 US Financial Services Conference
Access 7 more Key Slides on Quartr