The PNC Financial Services Group Investor Relations Material

Q3 2023
The PNC Financial Services Group
Access the full event backlog
Slides, Transcripts, and Reports from over 8,000 public companies
Corporate & Institutional Banking
The PNC Financial Services Group, popularly known as PNC Bank, is a well-established US bank. Founded in Pittsburgh, Pennsylvania in 1845, PNC has become a significant figure in the financial world, offering a wide range of services such as retail banking, asset management, corporate and institutional banking, and residential mortgage banking. With its merger with BBVA USA in 2021, PNC has expanded its footprint significantly, operating in more than 30 states across the country, thus solidifying its position as one of the largest banks in the United States.
Pittsburgh has been home to PNC Bank since its inception. It started as the Pittsburgh Trust and Savings Company and later merged with the Provident National Corporation to form PNC. Despite its nationwide growth and expansion, the bank's roots are still very much embedded in Pittsburgh. While PNC now operates on a much larger scale, it has maintained its close connection to the community and has its headquarters in the city's downtown, being an active contributor to the economic and cultural life of Pittsburgh. One clear example of this is the Pittsburgh Pirates MLB team, who play all of their home games at a ballpark to which PNC owns the naming rights.
Diversified Banking Services
The bank's main business segments include retail banking, asset management, corporate and institutional banking, and residential mortgage banking. Retail banking offers deposit, lending, brokerage, investment management, mortgages, and other traditional services to private individuals and small business customers.
The asset management segment provides wealth management, asset management, and retirement plans. The corporate and institutional banking segment provides lending, treasury management, and capital markets-related products and services.
All in all, the offerings that PNC provides for its customers are more or less in line with the other big banks that they compete against. When looking at the competition, we find names such as Citigroup, JPMorgan, Wells Fargo, and many others.
Preparation for the Digital Era
The digital revolution has affected every industry, and banking is no exception. PNC Bank has made strides to ensure that it remains relevant in the digital age. One way the bank has done this is by introducing Virtual Wallet, a mobile and online banking experience, which brings together banking, budgeting, and savings. This is a clear example of how PNC, like many banks today, continues to improve its digital offerings as customer preferences continue to shift toward online banking.
Key slides for The PNC Financial Services Group Inc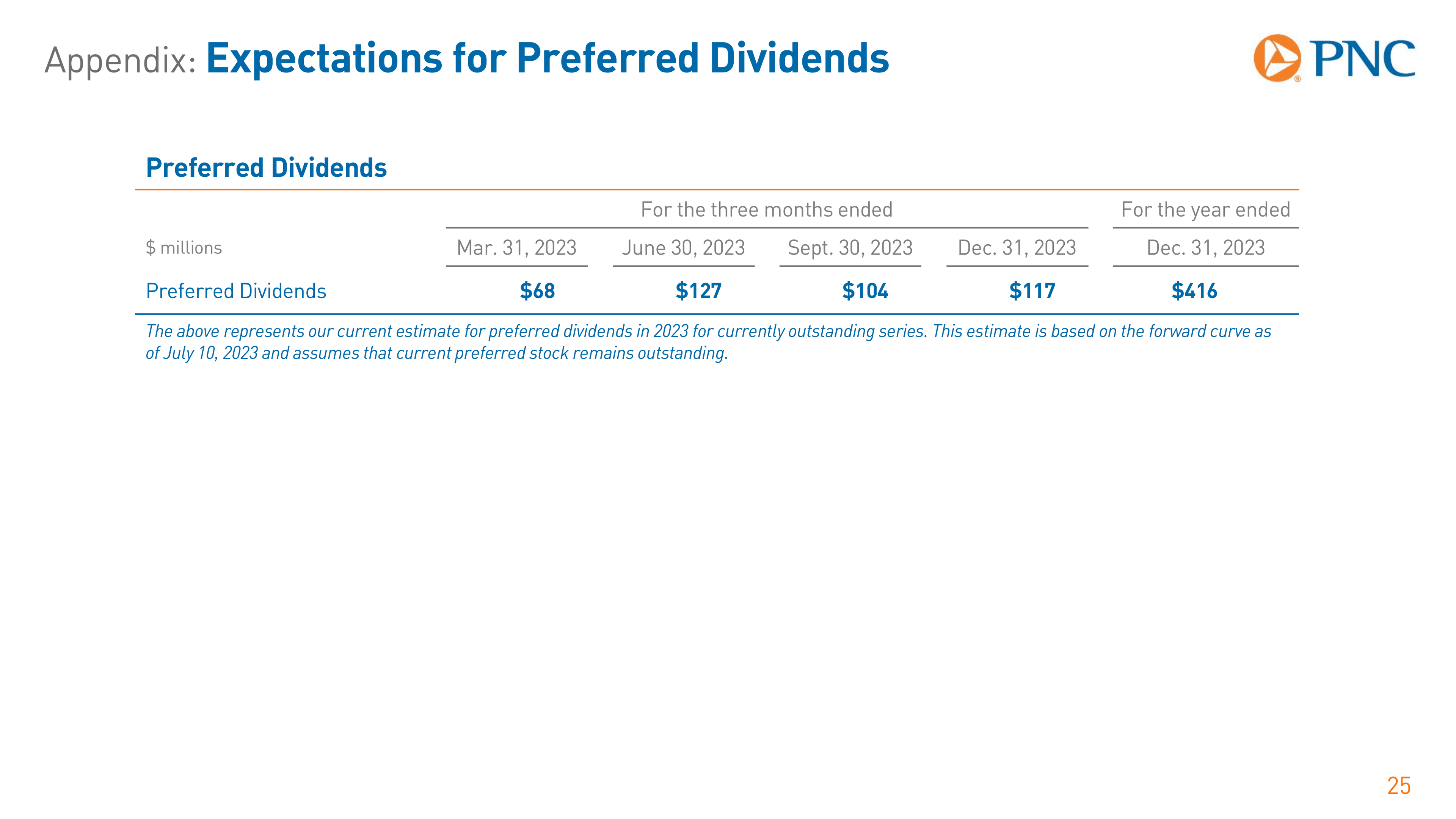 Q2 2023
The PNC Financial Services Group Inc

Q3 2023
The PNC Financial Services Group Inc
Access 4 more Key Slides on Quartr